The top diet secrets of 10 celebrities
Celebrities are known for their extreme weight loss techniques. From restricting their diets to one food group or cinching their stomachs via waist trainers, it seems like Hollywood's finest have tried everything to be in their top form!
Luckily, we've looked through them all and picked the most effective diet secrets. So, get ready to have a body like Kim Kardashian!
OK, maybe similar to hers. Now, look below and find out the best advice from your favorite celebs!
Kim Kardashian
Kim Kardashian famously follows the Atkins diet, which is low in crab, when she wants to lose some pounds. Colette Heimowitz, Kim's nutritionist, shared one of Kim's favorite diet secrets: "Don't have three cups of pasta; you have it as a side, like a half a cup."
Khloé Kardashian
Khloé is someone you can truly inspire from. She lost 11 pounds in a month and a half. She had accomplished that by just not eating dairy. 
Kourtney Kardashian
The reality star shared on her app that she always tries to avoid sugar, particularly refined sugar. She thinks that sugar is addictive and that you will need it again. Also, she noticed when eating sugar, more cellulite appears.
Heidi Klum
Her advice is to always work out with a friend since they motivate you to get out of the bed.
Daniel Craig
He cut carbs out of his diet and started eating many vegetables, fruits, and lean protein like eggs, fish, and chicken.
Megan Fox
This hottie revealed that whenever she feels like detoxifying, she reaches for apple cider vinegar. That is one of the best diet secrets. She claims that cleanses out our system entirely.
Jennifer Aniston
The secret Jen revealed is she always takes eight-pound weights with her whenever she is staying in a hotel. She also enjoys exercising, so she thinks it's good to do arm exercises when you're doing your daily activities. She also loves to stretch and do a couple of sit-ups before she goes to bed.
Justin Timberlake
He trains in the morning and reveals one of his diet secrets – he eats two daily breakfasts. First, he has waffles with flaxseed and almond butter and one egg scrambled. After the first breakfast, he works out again and has a second breakfast, a protein shake, or another egg. He advises loading up on protein after a half-hour to 40 minutes of workout.
Carrie Underwood
Carrie has a slimming breakfast of overnight oats stirred with blueberries, chia seeds, unsweetened vanilla almond milk, and pumpkin pie spice. So, her breakfast is high-fiber oatmeal.
Kate Hudson
She revealed that she keeps a food journal. In that way, she can take notice of what she is eating and what her food patterns are. She says that by keeping a food journal, you're aware of the things that are going on with yourself.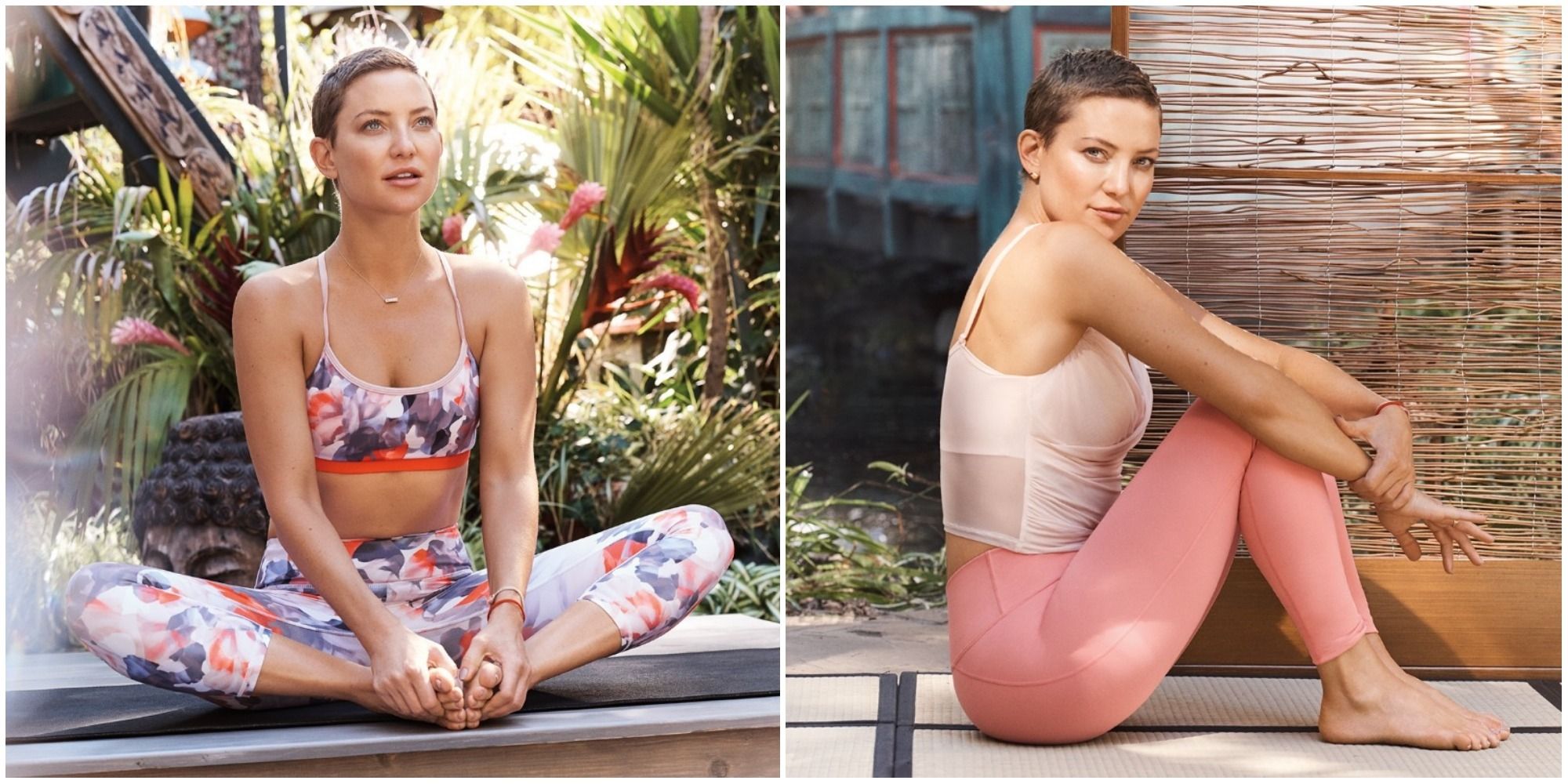 Take some of their diet secrets, adapt them to your lifestyle, and experience the wanted changes.
How do the royals feel after Meghan Markle and Harry's interview?
Here you can find everything the royals have said about Meghan Markle and Prince Harry's Oprah Interview. Multiple royals have broken their silence.
Nothing was off-limits during Meghan Markle and Prince Harry's interview with Oprah, as the couple dropped multiple bombshells over two hours.
They discussed many topics. Some of them were Meghan Markle's experience with racism from the royals and her mental health issues. Also, Prince Harry's strained relationship with Prince Charles and Prince William, false claims that Meghan Markle made Kate Middleton cry ahead of the royal wedding.
The interview reportedly put the Queen, Prince William, and Prince Charles in all-day crisis talks. If you watch The Crown, you know that the royals abide by the motto of "never complain, never explain," but a few members of the family have issued official statements about the claims.
Here is how each member of the royals has reacted to Megan and Harry's interview with Oprah.
The Queen
Only two days after the interview, Buckingham Palace issued a brief statement on behalf of the Queen. They did not take accountability and included the phrase "recollections may vary," making clear they would be handling this privately.
"The whole family is saddened to learn the full extent of how challenging the last few years have been for Harry and Meghan. The issues raised, particularly that of race, are concerning. While some recollections may vary, they are taken very seriously and will be addressed by the family privately. Harry, Meghan, and Archie will always be much-loved family members. ENDS."
Prince Charles
This member of the Royal Family has not given an official statement yet about his son's interview. During a royal engagement, journalists asked him about it, but the prince simply smiled in response.
However, insiders made it clear that he is upset about the claims made in the interview. A source said that he thinks that the family could have addressed these matters privately and that is not okay Harry trashing his family in public. Also, Prince Charles is concerned that there could be many interviews in the future that will bash the royals' way of life.
Prince William
According to some sources, he was devastated by the interview. But he broke his silence during the royal engagement 4 days after the interview took place. While leaving together with his wife, Prince William publicly addresses the race row sparked by the ex-royal couple's interview. He said he has not spoken to his brother yet and that the royals are not a racist family.
Kate Middleton
Meghan Markle talked about her relationship with Middleton during her interview with Oprah, saying that the reports that she made Kate cry were false. What is more, she said that it was the reverse. Kate has not made any statements on Markle's comments yet, although some sources say that she was in shock after the interview. What shocked her most were Markle's suicidal thoughts and the mentioning of Archie's skin color.
Other sources tell that the duchesses have not spoken to both Meghan and Harry in over a year due to tensions between William and Harry:
"They were never that close, but the reason they're not speaking is because of the rift between Prince Harry and Prince William. Harry and William have communicated sparingly over the last year, but none of their communications have been friendly in quite some time. There is real animosity that the brothers have toward one another, and that has spilled over to Meghan and Kate's relationship, making it very hard for them to be friends or even friendly."
What did Lopez and Rodriguez say about canceling their wedding?
Do you remember that only last weekend you heard the news of Jennifer Lopez and Alex Rodriguez's alleged breakup?
Well, it truly felt like the world was ending! Thankfully, though, Lopez and Rodriguez still appear to be in a relationship. 
Also, some sources are telling that they are doing whatever it takes to stay together.
Did Alex cheat on Lopez?
There were rumors that Alex was cheating with Southern Charm star Madison LeCroy. Well, now it appears that it did not happen or is not contributing to the issues they're working through. We must admit that it is all vague, and we have a strong sense that this is not the end of J-Lo and Alex's drama.
The surprising news said the couple called off their engagement amid the explosive rumors about Alex Face Timing with Madison. The Southern Charm star said that it was only a friendly chat. While Jennifer and Alex haven't addressed the rumor publicly, LeCroy spoke about it herself, saying she and Rodriguez have never met up, but they simply spoke on the phone. So, it appears that they are only acquaintances.
Lopez and Rodriguez are going to therapy
Last month, J-Lo said they were going to a couple's therapies, and things between them sounded promising. She said that she missed being more creative and active, but Alex actually loved being at home with the kids and her. He was feeling really good.
However, she said that they had to work on themselves, so that's why they are doing therapy. She thought that it was really helpful for them in their relationship.
After all these rumors, Rodriguez flew to the Dominican Republic, and Lopez was excited to see him in person, according to a source who is allegedly close to J-Lo. It appears that they want to spend time together to figure out everything.
Jennifer and Alex have been receiving a lot of press regarding their separation, so these days were stressful and upsetting for both of them. One thing is sure – she and Alex have many issues they hope they can work through. We are happy to say that they seem willing to do everything in their power to stay together.
They did a joint statement finally
Lopez and Rodriguez gave a joint statement denying that the separation ever happened. "All the reports are inaccurate. We are working through some things." We must mention, that in the statement they said that the things they are working through have nothing to do with a third person, which is referring to those Madison affair allegations.
But we all remember that in a virtual interview with Ellen back in April 2020; Jennifer said their wedding plans are on pause due to COVID-19. "We are just kind of in a holding pattern like the rest of the world," she added. "So, again, it's just something we have to wait and see in a few months how this all pans out."
Fast-forward almost a year later and things still have not changed. However, fingers crossed that they can continue working on their relationship and come out of this stronger than ever!
Gwyneth Paltrow released her first vibrator
Gwyneth Paltrow is no stranger to selling a variety of wonderful wellness products, like her bondage-style bras, vagina-scented candles, and crystal-infused water bottles.
Gwyneth Paltrow on her healthy lifestyle platform Goop has sold vibrators for many years, but the brand has never created one. Until now.
When you think of Gwyneth Paltrow's lifestyle and wellness brand, Goop, expensive vagina-related products probably come to mind. Who remembers the gold vibrator that cost $15,000? We certainly do! Oh, and do you remember the controversial jade egg or the 24-karat gold sex toy? And no one can forget the instantly-viral candle – "This Smells like My Vagina" that sold out in two hours.
Well, this Valentine's Day, Goop added an item to their repertoire: the brand's first vibrator.
Meet Gwyneth Paltrow's extraordinary vibrator
She announced her vibrator with an original post on Instagram. It is a pink and white vibrator, which is sold for $95 on the brand's site. The intimate 'wand' doubles as a 'massager' and comes equipped with practical parts, such as a battery with an LED display. The vibrator has already sold out – and has a growing waitlist.
The new Double-Sided Wand Vibrator includes a bendy, slim end for internal or clitoral or internal stimulation and a ball-shaped wand for external vibrations. Both sides offer 8 pulsating patterns, and they vary in intensity. So, you will get 64 different combinations to choose from.
The vibrator's LED battery life is one of the features that you will appreciate the most. It allows you to see how much charge you have left, thus you will avoid the awkward moment when your toy dies just as things are getting so much better. Her team spent a year and a half developing the vibrator, and they accomplished creating a toy that is pure art.
They also wanted the vibrator to be user-friendly and versatile for anyone, regardless of people's experience level. So, the vibrator's pulsating patterns and unique sensations will bring satisfaction to an experienced vibrator user, but it will also be approachable for a first-time user.
Of course, the vibrator's silicone is "body-safe" and hypo-allergenic as well as chemical-free.
Sex is an important topic for Gwyneth Paltrow's Goop
Sex is always an important topic for her brand Goop. The media empire is constantly boosting interest in sexuality and health through a series of announcements, workshops, podcasts, and even Netflix's new The Goop Lab, which it's a must-watch!
Goop's marketing department insists that vibrators not only help you experience sexual pleasure but also improve sleep, mood, and reduce stress.
Gwyneth Paltrow's brand always aims to help eliminate shame and encourage sexual exploration. Thira Burns, MS, Goop's director of product development, wellness, said "We start by listening to experts—and in this case, the best experts are women who are in pursuit of pleasure and seeking more. Through dialogue at past In Goop Health wellness summits, focus groups, and the response to our Netflix show, we learned that there was some simple utility missing from some of the most popular devices."
What are you waiting for? It's time for some intensive vibrations!