The top diet secrets of 10 celebrities
Celebrities are known for their extreme weight loss techniques. From restricting their diets to one food group or cinching their stomachs via waist trainers, it seems like Hollywood's finest have tried everything to be in their top form!
Luckily, we've looked through them all and picked the most effective diet secrets. So, get ready to have a body like Kim Kardashian!
OK, maybe similar to hers. Now, look below and find out the best advice from your favorite celebs!
Kim Kardashian
Kim Kardashian famously follows the Atkins diet, which is low in crab, when she wants to lose some pounds. Colette Heimowitz, Kim's nutritionist, shared one of Kim's favorite diet secrets: "Don't have three cups of pasta; you have it as a side, like a half a cup."
Khloé Kardashian
Khloé is someone you can truly inspire from. She lost 11 pounds in a month and a half. She had accomplished that by just not eating dairy. 
Kourtney Kardashian
The reality star shared on her app that she always tries to avoid sugar, particularly refined sugar. She thinks that sugar is addictive and that you will need it again. Also, she noticed when eating sugar, more cellulite appears.
Heidi Klum
Her advice is to always work out with a friend since they motivate you to get out of the bed.
Daniel Craig
He cut carbs out of his diet and started eating many vegetables, fruits, and lean protein like eggs, fish, and chicken.
Megan Fox
This hottie revealed that whenever she feels like detoxifying, she reaches for apple cider vinegar. That is one of the best diet secrets. She claims that cleanses out our system entirely.
Jennifer Aniston
The secret Jen revealed is she always takes eight-pound weights with her whenever she is staying in a hotel. She also enjoys exercising, so she thinks it's good to do arm exercises when you're doing your daily activities. She also loves to stretch and do a couple of sit-ups before she goes to bed.
Justin Timberlake
He trains in the morning and reveals one of his diet secrets – he eats two daily breakfasts. First, he has waffles with flaxseed and almond butter and one egg scrambled. After the first breakfast, he works out again and has a second breakfast, a protein shake, or another egg. He advises loading up on protein after a half-hour to 40 minutes of workout.
Carrie Underwood
Carrie has a slimming breakfast of overnight oats stirred with blueberries, chia seeds, unsweetened vanilla almond milk, and pumpkin pie spice. So, her breakfast is high-fiber oatmeal.
Kate Hudson
She revealed that she keeps a food journal. In that way, she can take notice of what she is eating and what her food patterns are. She says that by keeping a food journal, you're aware of the things that are going on with yourself.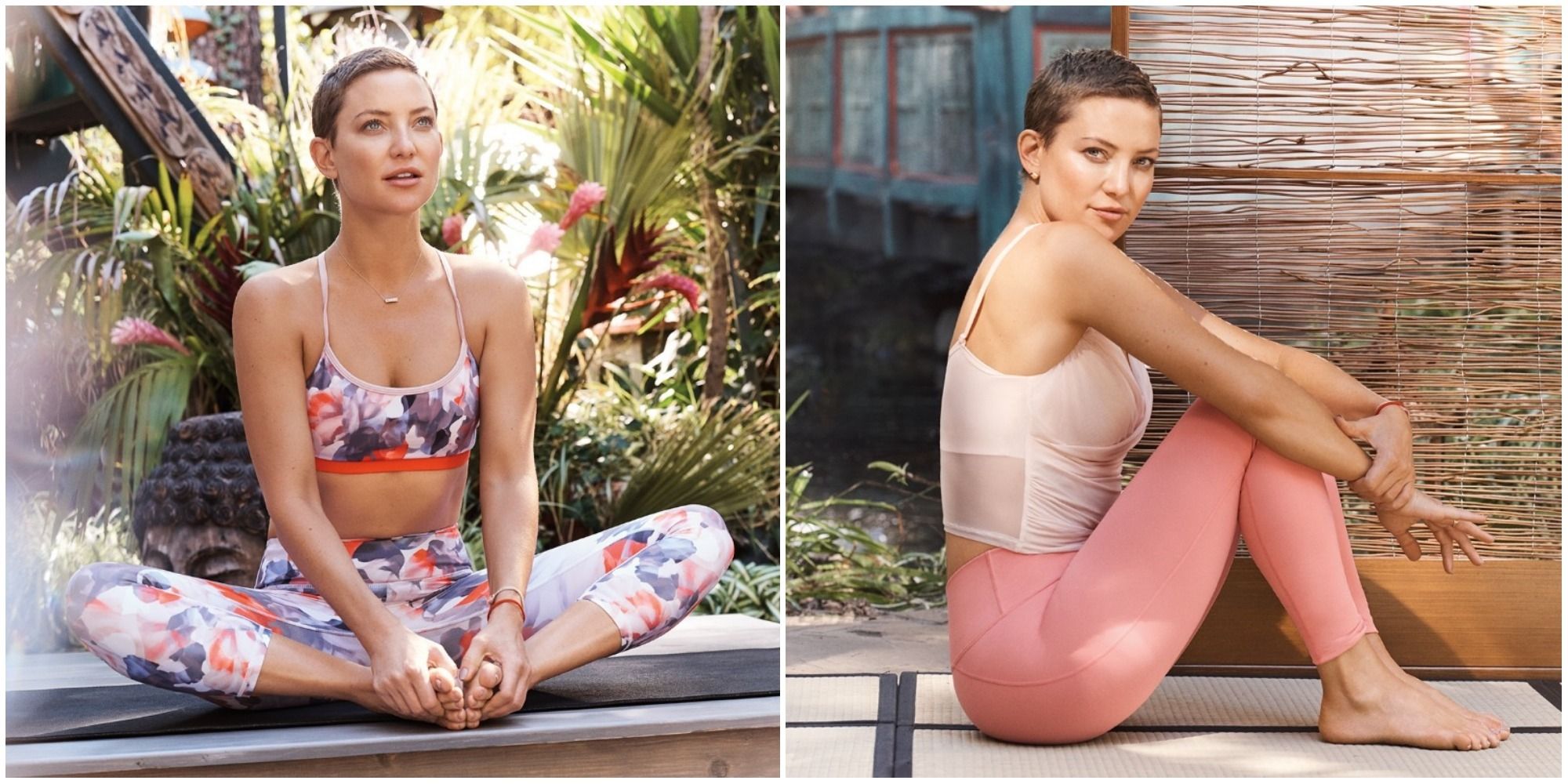 Take some of their diet secrets, adapt them to your lifestyle, and experience the wanted changes.
Relaxed tiny kitten having a spa day: Cuteness overload
Watch this tiny kitten having a blast in the spa! It will make your day!
Miley Cyrus opens up about her alcohol addiction
The Disney alum has always been open about her experience with alcohol and drugs. And like many people during the pandemic, she has gone through some ups and downs with substance.
In a recent interview with Apple Music, Miley Cyrus has discussed her journey with sobriety, and she honestly opened up about relapsing.
Miley Cyrus opened up about her alcohol problems, saying she stopped drinking again, mainly because she feared she would die at the age of 27. This age was the end for many of her colleagues such as Amy Winehouse, Janice Joplin, and Jim Morrison.
Apple Music's Zane Lowe asked the singer about her sobriety. Miley Cyrus clarified that recently during the pandemic she had broken her sobriety by drinking alcohol, but at the time of the interview, she was two weeks sober. She admitted that she fell off during the COVID-19 pandemic. However, she has finally realized that she shouldn't be furious with herself, but ask herself what exactly happened. 
Miley Cyrus completely gave up alcohol
This summer, she said that she did not decide to give up alcohol completely. But the singer has since learned that she is 'not a moderation person'. She thinks that everyone should do what is best for them. Miley said that she doesn't have a problem with drinking, but she has a problem with the impulsive decisions she makes once she goes past that level. She says it is not difficult for her to stay away from alcohol, but as soon as she drinks a glass, she loses control. 
That is why she decided to eliminate alcohol from her lifestyle. Miley Cyrus added that she is a disciplined person: That is why it is easy for her to be sober once she decides.
Miley was afraid that she will die at the age of 27
In June, after undergoing vocal surgery, Cyrus shared that she had not drunk alcohol for six months due to her surgery. 
In time, however, she began to wonder where her unhealthy relationship with alcohol came from. The singer realized that the problems in her family played a big part in this. Her parents were divorced and her father took care of her alone, and in the meantime, he had addiction problems.
However, in the last 2-3 months, Miley drank more but began to fear joining the so-called "Club 27". This refers to a group of musicians who died before the age of 28. Losing a lot of music icons at the age of 27 made her stop drinking. Miley, who turned 28 on November 23, said that she wanted to protect herself. 
Jennifer Lopez poses nude for the cover art of her new song
The 51-year-old singer posted on social media on Wednesday a jaw-dropping nude photo of herself. The photo serves as the cover art for her new single "In the Morning."