Late spring clean: Get rid of the spiders in your home for good
Many people can't stand seeing spiders crawling around their homes. The best solution is to chase them away in a natural way without hurting them.
Spring is the perfect time to make your home spotlessly clean. In addition, here are 10 examples of how to get rid of spiders:
1. Citrus
Spiders run away from everything citrus. You can simply shred a peel of an orange, lemon, or any citrus you have on the spots in your house where spiders are more likely to appear. If the problem is more serious, use furniture polishes with a citrus scent.
2. Cedar
You can use a cedar cover in front of your step door. Using the cedar will prevent the invasion of the insects because they don't like it. This will limit the food for the spiders and stop them from entering your home. You can put the cedar in your closets and drawers too. It's very efficient.
3. Chestnuts
Using chestnuts to keep them away is the most used method. Put some on your windows and keep your house safe from the spiders.
4. Stop them entering
You need to make sure that the area around your house is not "spider-friendly". Keep your yard free of leaves, grass, and scraps. Also, keep your doors and windows closed.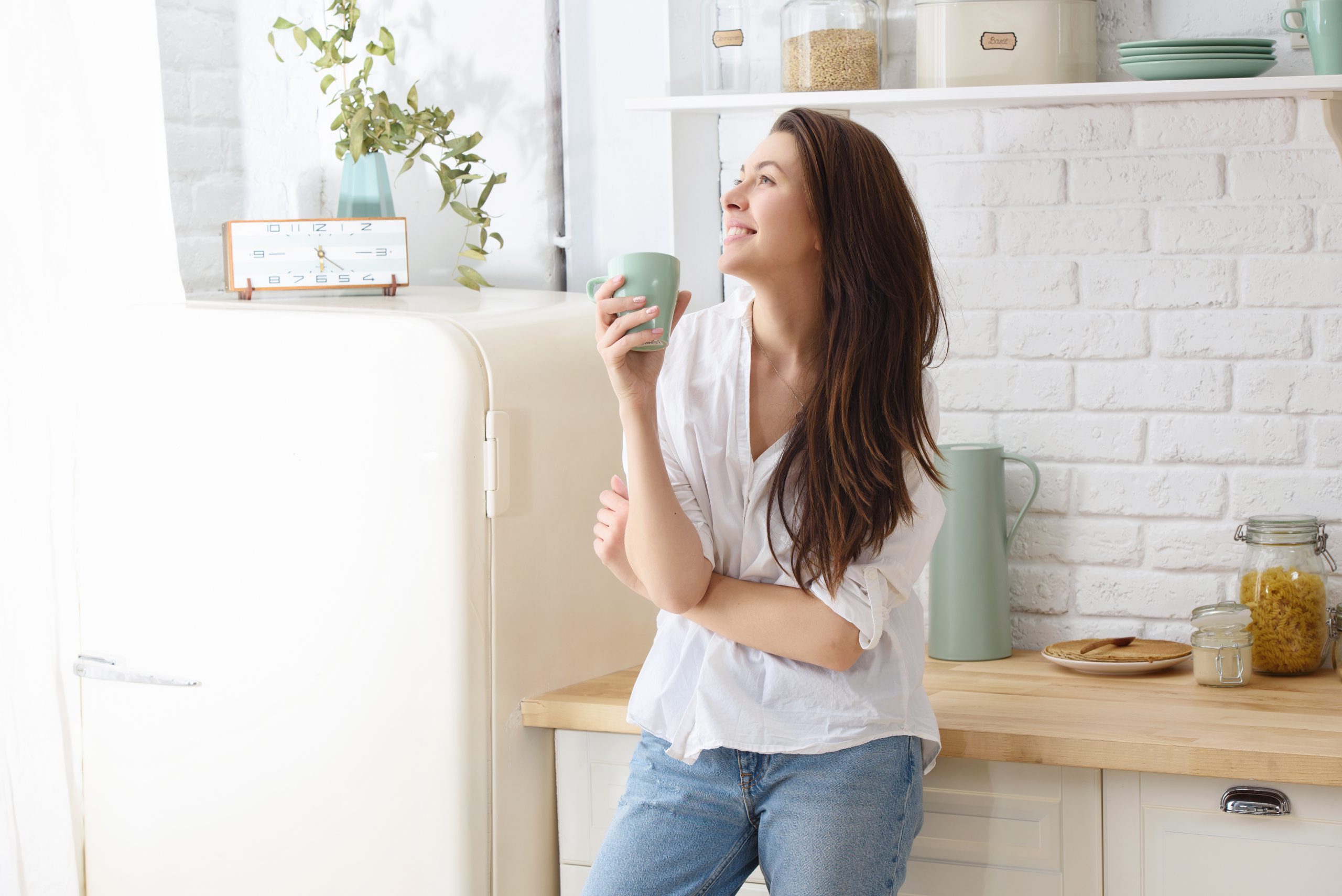 5. Cat
Cats and spiders aren't friends. Cats don't let a spider crawl around your house because of their great hunter abilities. Maybe the cats will hurt the spider, but at the same time will prevent others from coming.
Scatter bits of tobacco on the places where they usually appear. Another possibility is to make a mixture of tobacco and water and spray it around your home. 
7. Vinegar
You can spray vinegar around your home and make them go away for good. Maybe its smell is not good, but it's very efficient. Make sure to spray it everywhere. 
8. Clean home
Keeping your home clean will reduce the spiders. Just make sure to avoid a mess in your home, vacuum regularly, and be dust-free. This will keep your home from spider invasion and also will cut off their food resources.
9. Peppermint oil
Spiders hate peppermint oils. You can make a combination of this oil with water and spray it throughout your home. The spider will be gone soon, and your home will smell delightful.
10. Self-made spider repellent
Make this mixture and enjoy your life without spiders in your home!
What do you need?
1 cup of white vinegar
2 cups of water
40 drops of peppermint oil
a spray bottle
How to use it:
Mix all the ingredients and put them in the spray bottle. Then spray it over the window frames, doors, and crevices.
All of these methods are really efficient because it turns out that spiders don't like strong scents. Try and use at least five of these hacks and get rid of the spiders for good!
Drunk foods that won't make you sick
Trust us – these drunk foods will satisfy your munchies. We all know that food hits differently when you are inebriated from gin.
Maybe one of the best things about drinking alcohol is all of the drunk foods that come after gaining a buzz. Did you think of a double cheeseburger and a pepperoni pizza?
Alcohol stimulates the appetite and makes us crave salty, high-fat foods. But it is not fun waking up the next day with a dry mouth, a nauseous belly, and a raging headache. If you want to prevent this awful morning after drinking, you do not have to completely give up the drunk foods. We offer you some nutritious foods you can treat yourself without making you feel terrible in the morning.
We bring you snacks and foods for your drunk eating pleasure. But, for what it's worth, if you want the sandwich, just eat the sandwich.
Fruit, vegetables, lean protein, and water
You should definitely drink many glasses of water. Okay, we know that water is not a food group, but we just needed you to remind you of this.
From there, try to include many fruits and vegetables into your drunk-eating snacks. Always good options are starchy veggies and lean protein. That means any cauliflower-based snack could be great as well as baked potatoes.
Healthy-ish take-out foods
Obviously, it is depressing to eat an apple while all your friends order fries while you are out. In those cases, you should search the menu for better options. You can eat a burger, but you should skip the fries and one half of the bun. Eat a pizza but only one slice with vegetable toppings. Caesar salad is always a good option, too. If you choose a burrito, make sure it is with a lot of onions, peppers, tomatoes, and beans. And last, but not least, you can take grilled chicken gyro. 
Basic DIY foods
Cooking three gin-tonics deep? In those cases we do not advise handling sharp objects, so you should consider these simple meals. You can't go wrong with jam and peanut butter on bread or English muffin. A bowl of cereal with milk is often fortified with essential minerals and vitamins. But if you want to go crazy, you can always choose a cheeseboard snack plate with cheeses, deli meats, raw veggies, fruits, dips, and crackers.  Make this plate ahead of time and you will have the best welcome home ever. Also, you can make a fruit smoothie before you leave. 
Healthy-ish snacks
Well, if you are not ready to prepare a full-on meal, or you don't want to eat too much food, you can always choose these super easy snacks.
Veggie chips
Lentil chips
Baked chips with salsa
Popcorn
A banana or apple and peanut butter
Zucchini brownies
Dark chocolate cookies
Raspberries with melted dark chocolate
Homemade trail mix
Fruit leather or dehydrated veggies
Oatmeal raisin
Common cooking mistakes beginners make
We have all been beginners in the kitchen at some point, so believe us when we say that we completely understand what cooking mistakes you are making.
Regardless of your cooking mistakes, we are here to tell you not to get discouraged. Making mistakes in the kitchen is a big part of the learning process. 
And not all the outcomes of the common cooking mistakes are disastrous. Sometimes it is just a texture or a flavor that is off a bit.
We highlighted some common mistakes to help beginner cooks get through their first meals without creating chaos in the kitchen. We will help you become a better cook by learning how to prevent common mistakes and learn some useful tips for smarter cooking.
You do not read the complete recipe before starting
Not reading the recipe is one of the most common cooking mistakes beginners make. We know the excitement when you are making one of your first meals by yourself. You get too excited, so you start immediately and you read and follow the recipe as you cook. However, some recipes are not written in the right order. It is easy to miss important steps written within the body of the recipe, especially if you are reading online. You do not want to be three hours away from serving Thanksgiving dinner when you see the part about having to thaw your turkey in the refrigerator for 2 days.
Besides, omissions can be embarrassing, skipping the steps will result in tough textures, with bland, dull flavors, and food that is overly dry or too dry. If you want your recipe to be a success, before starting with cooking, the most important thing you should do is to read the recipe thoroughly, all the way through.
You do not prepare the ingredients
Do not start working with a messy workspace – you will end up working less organized and less efficiently. Our advice is to keep a garbage bowl next to you and clean as you cook. For beginners, ensuring you have everything prepared in a clean work area will help you avoid many cooking mistakes and give you more time as well.
Develop the smart habit used by professional chefs and cooks and have all ingredients prepared and ready to go before you start cooking. Chefs use the term – "mise en place" which means to set in place. 
You overcrowd the pan
If we cover the complete surface of a pan, we will create steam by trapping the heat. When we cook the food, it releases moisture. If there is not enough space to evaporate the moisture, it will remain in the pan, simmering or steaming the food instead of sautéing or frying it. The steam is an enemy of browning, which lacks in juices and flavor. This results in uneven cooking as well.
It is crucial to give your food enough room so it will not touch. This applies to everything from skillets to pans. It is particularly important for proteins like fish, chicken, and steak that look and taste better with some color. The extra space distributes the heat from the pan evenly and all sides will brown up equally and easily.
Not tasting and seasoning food while cooking
Have you ever cooked a new recipe, just to be disappointed about how unappealing or bland it is? We have all been there. Do not risk until the meal is served on the table to taste the food. You risk a lack of seasoning and unbalanced flavors.
When cooking a new recipe, we assume the author is a professional and the recipe will have the right instructions and ingredients for us to get excellent results. However, when cooking, many factors are important, such as the specific ingredients used, altitude, substitutions, the weather, the features of your stove, etc. All this stuff determines whether your palate will be delicious.
Adding ingredients to a cold pan
Your food should not touch a cold pan. Firstly, heat the pan, then add oil, and finally add the food. If you do not follow these steps, the ingredients will soak up the butter or oil, and they will stick to the pan, the food will simmer instead of sear, browning will not occur, and juices will leak out.
A pan must be hot enough for the ingredients to sizzle, sauté, and sear properly. You do not want to make an omelet if the pan is not heated adequately!
How to maintain your weight loss
Once you've made it out and achieve your ideal weight and the goal body, all that sacrifice and discipline has taken a toll.
And you remember how much sweat and tears you spent in the process, right? The last thing you want to happen is to gain back your weight.
Yes, you've hit the finish line, but that doesn't mean you can stop running yet!
Sometimes it takes effort to keep off the weight you worked so hard to lose, the odds that you'll gain them back are high! But, don't worry – we've listed some surefire solutions to help you maintain the loss you've made. And if you want to lose, even more, we've got ways to overcome weight loss plateaus as well.
Don't stop with your routine
Keep it up with whatever you did to help you slim down and stay active, whether it was a yoga mat or a gym membership. You'll experience a metabolism dip if you stop your routine after weight loss. You probably know many people who decided to throw in the towel as soon as they reach their goal. Obviously, you can celebrate and enjoy your success, but those 6 a.m. jogs that get you to your perfect body, are going to keep you there, too!
Keep calories low
A regular diet low in both fat and calories is the secret to maintain weight loss. If you choose to follow this, make sure the fats you are eating are healthy ones like peanut butter, almonds, or avocados. Also, keep being just as diligent in your tracking calorie count, as you were back before you shed those pesky pounds! Otherwise, they'll come right back.
Choose to chew more
The way you eat your food has more to do with weight loss than you might think. People who chew each bite 40 times will consume about 12 % less food than people chewing only 15. Slowing down gives your brain time to realize you aren't hungry anymore. If you're eating too fast your brain doesn't instantly register your stomach is full. You can try to slow down by putting the fork down between bites or even eating with chopsticks.
Stay in control
Enjoy your guilty pleasures in moderation, but don't indulge in massive cheat meals to make up for every hard-earned calorie you cut on.
Keep clutter-free counters
If you don't walk by the freezer section when you're in the market, you're far less likely to pick up a pack of chocolate ice cream. Keep in mind that when it comes to your kitchen organization. It really works! Out of sight, out of mind, right? Resisting temptation is hard enough without even sweet treats staring at you every time you walk to the fridge.
Don't diet
You should be living a healthy lifestyle, not dieting. It's easier to continue shopping mindfully and counting calories than it is to cut carbs or sugar completely. Stick to a routine you can keep up with even after you've reached your goals.
Step on the scale
Brace yourself – this one's hard to hear. When was the last time you did that? It doesn't mean you should stop checking just because you like the number that's on the scale now. Weighing yourself will reinforce the decision you had made to exercise regularly and eat clean.
Manage your mood
Your favorite foods may be contributing factors to your mood swings, so cut those culprits from your grocery list ASAP! Take other measures if needed as well. Otherwise, if your diet makes you depressed, it may make maintaining weight loss a serious struggle.