How to leave work-related stress in the office where it belongs
Second-guessing some decisions, answering a few emails, or checking your phone every 5 minutes at home will affect your time and make you more anxious. We don't want the work to take over our family time, do we?
Your job may be exciting, challenging, and even fun, but after a long day of work, the work-related stress can easily come home with you, wrecking your peace and home idyll. 
It can consume your energy and what is more, it can harm your relationships. You may struggle, but you'll be able to leave work-related stress in the office if you follow these simple tips:
Sleep more
7 to 9 hours of sleep a day makes a person more relaxed and less likely to have a tantrum. So, log out of your e-mail account as soon as you leave work and tell your coworkers not to call you unless it is a real emergency. This will keep your mind off of work which will improve the quality of your sleep. No more tossing and turning because of the email you read in the middle of the night!
Workout
You'll be amazed to find out how burning 580 calories helps you switch gears after work. Try and go to the gym for at least an hour after a stressful workday. This will level up your endorphin and distract you from your daily work worries which will improve your mood. Also, a daily workout can stimulate anti-anxiety effects and improves your sleep.
Enjoy some 'Me' time
After a long workday, you need to do something that will tell your brain that is time to relax and reduce the stress. You can start this on your way home by taking the longer road, for example. Walking home, while paying attention to all places that we miss on a daily basis, is a great idea, too. Or listen to music, watch that comedy series you like, or have a glass of wine while reading a book.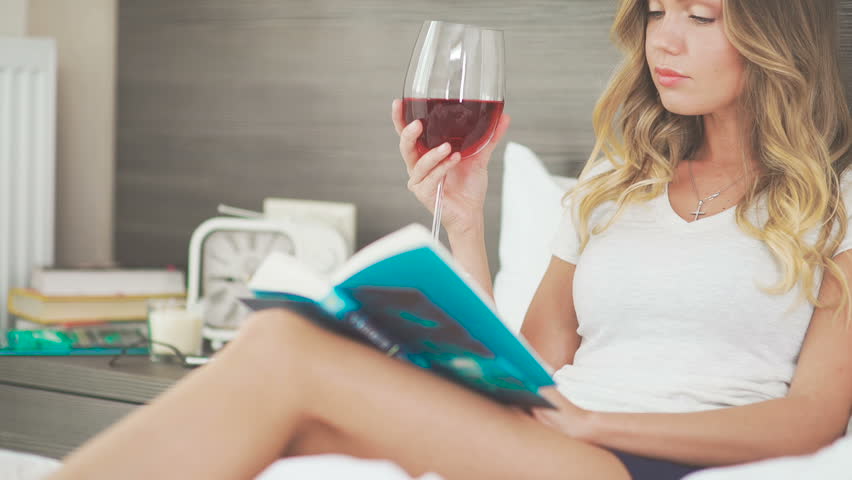 Make 'To-Do' lists
Work problems often overwhelm us and make us anxious. Take a few minutes and create a 'to-do' list for the next day to lessen the stress. By putting all work responsibilities on a paper you'll feel prepared and sure that you won't miss anything. And don't forget to drop tasks that aren't truly necessary to the bottom of the list or eliminate them. You don't need to over-commit yourself-it will only pile up the stress. Not less important, such lists will make your following workday far more productive. So, it's a win-win.
Don't complain
You don't want the work-related stress to be passed on to your partner or your kids, do you? You won't feel better or more relaxed if you are complaining about the annoying coworker during dinner time. On the contrary, you will feel low and that negative mood is contagious. Instead, be present physically and mentally where you are at that moment listening to your kids' funny stories. Even the smallest family-related things can be stress relievers.
How to drink, eat, and be merry without getting fat
The holiday season is still here, and it's time to drink, eat, and be merry! It's time for good times, celebrations, and merriment! It sounds perfect, and it is, but not so much for your waistline.
A few glasses of wine, followed by prosciutto and cheese board, delicious pies, some spinach dip here, little puffy pasties there – and before you know it, you've added a few pounds. These little things do bring festive cheer and joy. And you don't want to be like Ross from Friends and carry a holiday weight even in March.
What if we tell you that you can drink, eat, and be merry, but still maintain your weight during the holiday season? It is all about balance. You just need to follow these simple steps so you can stay fit this holiday season while still enjoy all the fun!
Drink and be merry
Yes, you read it correctly. Prepare to do some serious drinking if you don't want to gain weight this holiday season. You need to drink a lot… about 2-3 liters of water daily. We know you're disappointed now, but with all the junk food and stress coming, hydration is crucial.
Do you know that when you get the urge to snack, you're actually thirsty and not hungry? Water is important for all bodily functions, but it also keeps you full. Also, you'll avoid all the eggnogs you planned on drinking.
Avoid snacking
Skip all the cheese, crackers, chocolate, and chips at the appetizer table. To avoid all that unhealthy stuff, have a hearty lunch or a light dinner before you go to a holiday party. You know it's a bad idea to go grocery shopping when you're hungry, don't you? Well, the same goes for holiday parties. You need to eat before you go. If not, you'll end up eating too many cookies, pastries, and pies.
And if you do feel like snacking something, focus on nuts, fruit, and vegetables instead. This will prevent you from snacking refined flour and excess sugar, which contribute to weight gain.
Stay active and sleep well
You don't have to set up your records in the gym in December and January, but you can stay active by getting daily walks. Also, if you don't sleep enough, your metabolism will lower, and your calories will burn slowly. So, party all you want, but get your good night's sleep, too.
Moderation
Okay, now you're thinking "But, it is the holiday season, not the time for a summer body. What if I want a piece of cake or a glass of wine?" Hey, have whatever you want! We won't stop you. But if you decide to have a piece of cake, eat one, and avoid the other unhealthy foods.
Also, we advise you to fill your plate with smaller portions of high-calorie foods like casserole and stuffing and fill in the gaps with nutrient-rich and high-protein foods. In this way, you can enjoy your holiday meals without overeating. It's all about balance and eating in moderation.
Dress to kill
You have been sticking to your training program. You look better than ever! So, show it off! Pick an outfit that will make you feel sexy. You can even treat you with a new outfit that boosts your newfound confidence.
We're trying to say – dress to kill your appetite! If your dress fits perfectly and you like how you look, you're less likely to eat junk food and destroy your look. So, show up hot and fabulous, stay hot and fabulous, and enjoy the seasonal parties!
Take care of your mental health during this weird holiday season
So, the holiday season is completely unrecognizable thanks to the pandemic. We know that is hard, so we offer you tips for how to cope.
The holiday and post-holiday season can be stressful at the best of times. But this time, several months into the pandemic, is definitely not the best of times. It has been hard to spend winter holidays away from loved ones and long-standing traditions. 
The holidays have looked different this year, but that, combined with the fact that we are still and will be in a pandemic for a while, makes this holiday season extra painful. There is hope now that a few COVID-19 vaccines have been approved. However, high-risk people and front line healthcare workers will be first to get protected, so that means our lives won't be going back to normal just yet.
And that is an even bigger bummer! We all thought that we "sacrifice" the holidays, but then we would get to live a normal life. But that won't be the case for at least several months. So, we know that all of us need help to protect our mental health while living through a pandemic during and after the holiday season.
Plan tiny distractions during the holiday season
Make a list of all of the tasks, hobbies, or projects you can do to stay occupied and follow up on each of them. Now is the time to learn how to cook and bake, organize your winter wardrobe, organize your library, watch black and white movies, or knit a beautiful scarf.
Reframe your thinking
Stop telling yourself that you are staying home due to some crisis that is out of your control. That is frustrating! Instead, try to think that you stay at home because you are motivated to protect the ones you love the most. Modifying your holiday plans or staying at home brings us closer to the end of this pandemic, so next year we get to have back all our traditions.
Go outside more than ever during and after this holiday season
You should find ways to spend time outdoors and experience the joys of the cold weather. This will make your days better. Bundle up and go for a walk, or you can even learn a new winter sport and have fun in the mountains. 
Update your family traditions
If you miss the holiday traditions you have with your family and friends, see what you can do virtually. Make your special recipes together over FaceTime or Zoom and eat them together. Or host an ugly sweater party. The goal is to find creative, new ways to feel together even when apart. 
Practice extreme coziness
Or like the Danish like to call it – hygge. This practice reminds us to appreciate the joys during this holiday season. Allow yourself to buy that soft onesie or blanket, curl up with a good book by the (virtual) fire, drink your favorite coffee, spend time with your pet, or treat yourself to a long bath.
Ditch the pressure
You should know that it is okay to feel burnt out or stressed. Don't put pressure on yourself to have a wonderful holiday season! We are all in this together, we all feel bad, so don't feel miserable if you see that the others have perfect holidays on Instagram. They don't.
How to make friends during the pandemic?
We are here to assure you that it is possible to make new friends and build strong relationships even when everything is so different due to the pandemic.
Making friends is a challenge even under normal circumstances. But add in a pandemic that forces us to remain physically distant, and it can feel overwhelming. 
We know that meeting new people is overwhelming, but with a little willingness and effort to step outside of your comfort zone, making new friends is possible. You should start by getting yourself out there and finding places of interest to socialize. 
Make yourself available
You need to put yourself out somehow to make new friends. If you just sit at home doing nothing, friends won't come to you. Don't miss the opportunities to get out there and meet people. Try going to social functions at work or school. Or if someone invites you to a walk in the park, go for it!
Join a club or organization that works during the pandemic
This is an amazing way to find other people who will share your interests. Just remember that you do not necessarily need to have many common interests with people to make friends with them. However, if you like a certain thing, search for a location where you can meet people with the same interest. There are many online resources for finding groups who share a certain topic. You can search for events or groups on Facebook or groups on sites like Meetup.com.
Volunteer
Volunteering is a perfect way for people of all ages to meet new people. Just make sure it is a cause you genuinely care about. By working together with other people, you will build bonds with them. For instance, you can volunteer at a local hospital, nursing home, non-profit organization, or animal shelter. Keep in mind that everyone needs help during the pandemic, so you have many choices.
Talk to people
You can join whatever club or organization you want, but you won't make friends if you do not start talking to people. Also, you do not have to be involved with a club to be social. Every time you talk to someone, it is an opportunity to make a lasting friend. You don't worry that you need to say something special – just be friendly and open a conversation by talking about the weather, compliment them about their outfit, and see where it goes from there!
Ask them out for coffee in the park or even a picnic
We know that the pandemic in most countries took the cafes and restaurants, but you can still have coffee to go with your new friend. Exchange numbers or social media so you can contact each other. Having coffee is a great opportunity to talk and get to know each other. At this first date, you see whether you will click together. 
Put effort to keep the friendship going
You should know by now that good friendships take a lot of effort. We have learned during this pandemic that even with our old friends, we should always check up on them and make time for them. If your new friends are always checking up on you, remembering your birthdays or other important dates, and initiating get-togethers, lunch, you must do the same things and more whenever you can.