Immune-boosting foods to beat the cold and flu
The best way to avoid sniffles and coughing is to strengthen your immune system. And don't underestimate the importance of good nutrition for strengthening your immune system.
You need to load up on the immune-boosting foods we have listed below to protect your body from the cold and flu. Now it's not the time to get flu!
You can maintain good health if you eat a healthy diet loaded with vitamins, minerals, and nutrients that will boost your immune system. These foods will boost immunity and even fight infection.
Mushrooms
You have many choices of mushrooms in grocery stores: Portobello, Maitake, shiitake, White button. Luckily, all types of mushrooms contain immune-boosting antioxidants along with vitamins B and D, potassium, and fiber.
Kiwi
Kiwis are high in vitamin C, carotenoids, and polyphenols. And getting extra vitamin C will reduce the duration of an illness. Are you not a fan of kiwis? Well, of course, strawberries, bell peppers, and citrus fruits are other good alternatives for getting your vitamin C.
Pumpkin
Zinc deficiencies impair your immune system. Pumpkin seeds are high in zinc, which is essential to protect you from cold and flu. Zinc also helps in shortening the duration of a cold since it has powerful immune-boosting effects that can stop the replication of a cold's cell. So, you need to eat a handful for your snacks or toss in trail mix, so you get your intake of zinc.
Cauliflower
Brussels sprouts, broccoli, and cauliflower are rich in antioxidant vitamins that will give your immune system a boost. Cauliflower, in particular, is powerful immune-boosting food since it is rich in glutathione, a beneficial antioxidant that will help you fight off infections. You can sprinkle cauliflowers with vinaigrette, dip them raw in yogurt, or add them to your vegetable soup recipe.
Beetroot
Beetroot is also a good source of vitamin C, so it helps in boosting your immune system. The fiber in beetroot serves as food for the good bacteria in your colon and stimulates the immune response. So, this is a good reason to include raw beetroots in your daily diet. But if you don't like them raw, you can always make a smoothie with beetroots, grapefruit, and lemon. Add ginger, frozen berries, and yogurt to get a healthy dose of powerful probiotics and antioxidants.
Artichoke
These little veggies are full of important nutrients, like vitamins C and A, iron, and potassium. Artichokes are ranked high up on the list of immune-boosting foods.
Grapes
Grapes contain vitamin C and selenium, both acting as antioxidants. The powerful properties of grapes will boost your immune system.
Pomegranate
This fruit is one of the healthiest fruits on earth! Pomegranates are rich in anti-inflammatory compounds, making them extremely healthy. They're also rich in vitamin C that boosts the development of immunity. Pomegranates will help you maintain a healthy immune system and keep infections and illnesses at bay.
Herbs and spices
These will make your food tastier, and they kill germs. Try curry, a mix of spices like hot peppers, garlic, ginger, and turmeric that reduce inflammation. Rosemary, thyme, and oregano are other herbs that will give you antioxidants. Enjoy your spicy meals this winter!
The benefits of the healthy chocolate alternative – Carob
The ancient Greeks began growing Carob tree in Greece and Italy from its native Eastern Mediterranean roots, 4000 years ago.
Ceratonia siliqua (the Carob tree) is a legume of the pea family and produces pea-like pods, containing pulp and seeds from which Carob is made. 
Today, it is cultivated in India, South Africa, Australia, South, and North America, and it's known as the main chocolate alternative. However, Carob is a food full of fiber, antioxidants, and nutrition, thus it's considered a superfood. 
Why is it a better choice than chocolate?
Unlike chocolate, Carob does not consist of caffeine or theobromine, making it a healthier substitute to chocolate. They can cause irritability, hyperactivity, and sleeplessness in children. Theobromine may cause migraines in those sensitive to it, making Carob an ideal option to those wishing to avoid the negative effects of caffeine and theobromine.
Also, it contains three times the amount of calcium that chocolate has, is fat-free, and is without the oxalic acid, the compound found in chocolate that leads to calcium-blocking. Both Carob and chocolate contain B vitamins, but Carob has the essential nutrients in higher concentrations than chocolate. It contains vitamin D and phosphorus, and being a rich source of calcium, helps in supporting healthy teeth and bones.
Chocolate needs an added sweetener, so there is a chance for insulin response when consuming it. Also, the sugar used to flavor chocolate is refined and processed, making the chocolate less healthy and flavored than the natural sugars found in Carob. These factors make it a highly nutritious, naturally sweet, and pleasant-tasting chocolate substitute.
Health benefits of Carob
It consists of vital minerals, vitamins, antioxidants, and fiber, making it an important source of nutrition. It contains many healthy components, including Gallic acid, vitamin E, and selenium.
Gallic acid is an organic compound found in walnuts, blueberries, flax seeds, and apple tea. It is found also in plant tannins, so it works as an analgesic, it may help against allergies, and it has antiseptic, antiviral, and antibacterial features. Recently, scientists have proved that Gallic acid is effective in inhibiting neuronal death and is used against neural disorders. Additionally, it has been shown to have anti-cancer properties which help protect the human body against lung cancers, leukemia, colon, and prostate.
Vitamin E (Tocopherol) is contained in Carob about 0.6 mg per 103 grams, making it a good source of this important antioxidant. It helps protect the human body against toxic elements as air pollution. Additionally, it helps protect it against neurological diseases like diabetes and Alzheimer's, premenstrual syndrome, cataracts, and other eye problems.
It is a rich source of selenium-containing 10% of our daily requirement or around 5.5mcgs per 103 grams. This essential trace mineral may help in preventing cancer, thyroid disorders, cardiovascular disease, and cognitive decline. Selenium may help in DNA synthesis and protect against infection. It is also used to treat diarrhea, which makes it a healthy digestive aid.
How can I include it in my diet?
It can be used in desserts and baking, as well as in warm drinks. In its powdered form, it can be used in smoothies and shakes and it can be added to cereal. There is Carob ice cream for those who are allergic to substances in chocolate. 
Related story:
It is also found in bar form and other types of candy. As a low-sugar sweetener, Carob can be added to energy bars, and carob chips can be found in many trail mixes as well.
Besides is good for you, Carob has numberless uses, being a great-tasting addition to desserts with its natural taste.
How to get over your partner without having negative thoughts?
We just can't stop thinking about some life situations. In that inner battle of negative thoughts that are constantly revolving around, shifting the focus to something else seems impossible.
But we always have a reason for these negative thoughts, and when the reason is a breakup, we always spend so much time wondering what our ex-partners are doing, thinking, and feeling, and why such an outcome has occurred. 
It is a state of constant uncertainty that is difficult to deal with. It is difficult and painful, but it is a condition that is completely normal after a breakup and it does not last forever. We offer you some helpful tips on how to reduce the duration of this dreadful period and stop being preoccupied with negative thoughts.
How to stop unhealthy, obsessive, and negative thoughts after a breakup?
The brain needs to repeat certain scenarios and thoughts that hurt you to prepare you for possible similar events in the future. A certain amount of such thoughts is perfectly normal after a breakup, but sometimes there are too many negative thoughts, so you should learn how to stop them.
Do not run away from your experience, but normalize it
Sometimes we do not have the answers to the questions that bother us and it is a completely normal state of mind to return to the same or similar topics to come up with answers. If you want to return to a "normal" state and if you want to move away from negative thoughts, you must first accept them and understand your process as completely normal. There is nothing shameful about getting over your partner.
No one can change their focus or thoughts into something positive in a week. But everyone can go on with their lives. Do not just think about what happened and do not be afraid of the life that follows. Be active, find new hobbies, go back to your old activities, socialize, and gradually change the way you think and feel.
Decide to change and be specific
Although negative thoughts are normal, you should not allow yourself to get lost in their whirlpool. Breaking up is a huge life change and you are the person who has to decide exactly how that breakup will change you. From a breakup, like any other life change, you can draw a lot of positive things. Therefore, instead of self-pity, choose to learn lessons from that breakup, to find out what was toxic in the relationship. You need to understand what you do not want to see and experience in the next relationship.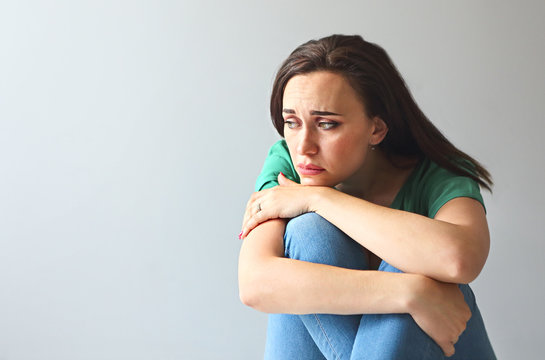 Replace "why" with "how" and "what"
When we experience certain losses and tragedies, we often wonder why that happened to us, why it happened at all, and why someone decided to do it. It is good to ask yourself questions after a breakup, but the emphasis should not be on "why" but on "how" and "what". For example, instead of asking, "Why did this happen?" ask yourself, "How did this happen?" or "What can be concluded from everything that happened?" Questions with "why" can make you feel stuck.
Schedule negative thoughts
Since you will not be able to get rid of negative thoughts in the short term, you should at least schedule them. Schedule a period of the day when you will think about everything that has happened and answer some of the questions that bother you about the breakup. Set aside between 15 and 30 minutes a day for this, and once you have done so, return to other activities.
5 home remedies to eliminate knee pain
Knee pain is a standout among the most widely recognized medical issues we encounter during our lifetime.
The logic behind why we feel knee pain is a deformity in the skeletal structure of the kneecap and knee joint.
Anybody can be influenced by this problem, no matter of age, and the power of the knee pain can differ from mellow to serious. An ideal approach for treating and curing this uncomfortable and excruciating condition is with the assistance of alternative medicine.
What causes knee pain?
• Maturing
• Knee suffering which happens amid athletics or recreational exercises (separation of the knee joint or knee top, crack in the knee top, harmed ligaments, ligament tears)
• Sicknesses, for example, arthritis or osteoporosis
Knee pain symptoms
• Contusion in the knee
• Stinging and dull ache in the knee joints
• Firmness and decreased development of the knee
• Trouble with moving as an aftereffect of hurtful knee joints
• Infection in the influenced knee region
Knee pain home therapy
Knee pain influences your regular day-to-day life by creating trouble in moving around and annoying pain in the joints while doing everyday activities like bowing your legs, walking, or running. Fortunately, you can fix this issue and essentially lessen or even get rid of your knee ache without spending a lot of money.
1. Apple cider vinegar with cold water
The basic equities of apple cider vinegar diminish the exhausting ache in the knees. It can soften up the hurtful infections in the knee joints, and grease up the joints, therefore enhancing the movability. 
Ingredients
• 2 tablespoons of apple cider vinegar
• Some water
Directions
Tot up the vinegar in the water, and blend well. Drink this quick fix once per day.
2. Apple cider vinegar with olive oil
Ingredients
• 1 tablespoon of apple juice vinegar
• 1 tablespoon of olive oil
Directions
Blend both ingredients well and rub on the blend to the front and back area of your knees. Give it a chance to act 30 minutes, and after that wash your knees with clean water. Just like that, you will calm the ache you feel in that place.
3. Turmeric and ginger
The active combo in turmeric, curcumin, gives calming impacts which successfully ease internal and external knee ache. These products are a standout amongst the best knee ache relievers. 
Ingredients
• One and a half tablespoon of hacked ginger
• One and a half tablespoon of turmeric
• 2 drops of honey
• Some water
Directions
Include all ingredients in the water, and boil over medium warmth for ten minutes. Leave it to make cool for around ten minutes, and strain. Drink the fluid promptly. Do this twice every day to defeat your knee ache.
4. Cayenne pepper with olive oil
The capsaicin in cayenne pepper makes a warm sensation around the hurting knee zone, calming the pain and lessening the swelling.
Ingredients
• 2 tablespoons of cayenne pepper
• One and a half cups of olive oil
Directions
Make ready a paste by blending these ingredients, and apply it on the hurtful knee zone. Do this two times each day for a week to defeat the knee ache that you sense when running.
5. Ginger tea 
The mitigating properties of ginger are a standout among the most capable regarding diminishing, excruciating, and swollen knees.
Ingredients
• A large portion of a teaspoon of whacked ginger
• Some water
• 2 drops of honey
• 2 drops of lemon juice
Directions
Combine all ingredients, and boil for ten minutes. Strain and drink the ginger tea while still hot. Do this every day to get rid of your sharp pain in the knee.