Is it healthy to have just one partner?
Finding the person you are meant to spend your life with isn't easy, but for some people, "the one" happens to be their first girlfriend or boyfriend. Many of you are still with your first lover. Is marrying your only lover a bad idea? Do you regret not having more romantic (and sexual) experiences? Does the quality of your relationship is high all the time?
If we dig deep, all these questions concern the conflict between regret and love. We need to be honest, being with one partner is difficult to maintain.
Yes, it's enough when your lives are devoid of temptation. However, if you and your partner don't live in isolation in the woods, there isn't a guarantee that an attractive "other" will challenge the sacredness of your relationship.
"First love is dangerous only when it is also the last." – Brainslav Nusic
Love and regret
Most people who marry their first and only lover are more likely to regret missing different or better romantic options. People may feel like they never grew, and didn't extend their horizons. So, they'd feel they lost alluring opportunities. Admit it – whenever you were deciding about some big thing in your life, you've always had your partner in the back of your mind, and you've based your decisions on the wants and needs of your partner, too.
However, there are always different stories. Some couples grew together in the relationship and had good social lives. Some people met new friends together with their partners. Some couples have great sex lives all the time, so it's different for everyone.
What if…?
No matter how happy and satisfied you're with your partner, you'll always ask yourself this question since you don't know what else is out there. If you stay your whole life with one partner, you'll never experience someone new, and you'll only know about life with your partner. You have never been dating, and you have never had sex with another person. Does that freak you out?

Maybe you're satisfied with your sex life, but you only know about the type of sex you have with your partner. You cannot compare your sex to anything. What if there is something more than that, something more exciting? Well, you'll never know.
You probably think now, how that cannot happen to you since you always enjoy the sex with your partner. Well, the thing is passion disappears, especially with the years passing. You and your partner won't always see the fireworks as you did in the early stages of the relationship.
What to do?
The most important thing here is not to freak out. You always have options. If you've already decided to spend your life with your first partner, and you're perfectly happy with him/her since you share the same life values, our advice is not to fall into temptation. The passion declining in a relationship is normal.
But you can always bring it back. Go out more, have fun together, try new and exciting activities together, and have more sex. Just be dedicated to one another as you were when you started to date. You'll notice how the fireworks are turning back!
However, if you've tried everything to live your relationship and nothing works, it's probably for the best to separate. You'll never be truly happy with your partner, and you'll start fantasizing about other people that will lead you to infidelity.

To prevent that from happening, end your relationship and have fun alone! Go on dates, have sex with the hot bartender that always flirt with you, and relax! You'll try things you've never tried with your partner, you'll become more experienced, consequently, you'll gain more confidence, and you'll become more satisfied. So, when you do decide to enter a new relationship, you won't ask yourself, "What if…?"
Make me warm in this cold weather
Yes, we already have cold weather, but you and your partner can make each other warm with our date ideas.
Yes, we already have cold weather, but you and your partner can make each other warm with our date ideas.
This time of the year can be extra sexy, cuddling up by your fireplace, with the entire magical atmosphere.
Turn on the romance in your relationship and get the magic out of this season. Use cold weather as an excuse to have sexy, romantic dates that will light the sparkle in your relationship. Being stuck inside in this cold weather doesn't need to be boring! You and your partner can find ways to make your time delightful while the weather outside is frightful.
To us, romance is about comfort, fun, and silliness. So, when cold weather rolls around, we want to warm up with some winter romance. Use our ideas to warm each other up!
Bake cookies together
What a better way to spend some quality time together? You can be silly and make a whole mess in the kitchen while preparing the cookies, and then have fun cleaning it up. Cozy up by your fireplace, take your freshly baked cookies and make tea with rum, too. The tea will add to the warmth!
Make fondue
This is the best food for the cold weather! Fondue takes delicious forms – chocolate or cheese, making it a tasty date. Heat some cheese or chocolate in your house and start dipping away!
Sing karaoke
Belting out "I Will Always Love You" in public may not be for you, but you can have your karaoke when no one can hear you! Well, except for your neighbors! This is about being silly together, so it's a key for a lighthearted date. When you look foolish with someone else, the embarrassing act will turn into a bonding one. Sing your hearts out to your favorite songs. So, you will make some fun memories together! 
Watch all your favorite movies
Since you love to stay in bed during the cold weather, use it as an opportunity to watch all your favorite movies. You can take turns and watch each other's picks. Stock up on the cookies, get your blankets out, and make your partner watch your favorite movies, no matter how cheesy they are.
Make cocktails
Find some recipes online and put all those bottles at your home to good use to make some festive cocktails together! Bourbon-spiked hot chocolate? Yes, please! Sparkling apple cider sangria? Even better. Enjoy!
Host a beer tasting
Pick up different beers and host a tasting for two! You can try champagne-style beers, chocolate stouts, sour beers, or some types you have never tried before. And we all know that we have more fun in bed after a few glasses of alcohol!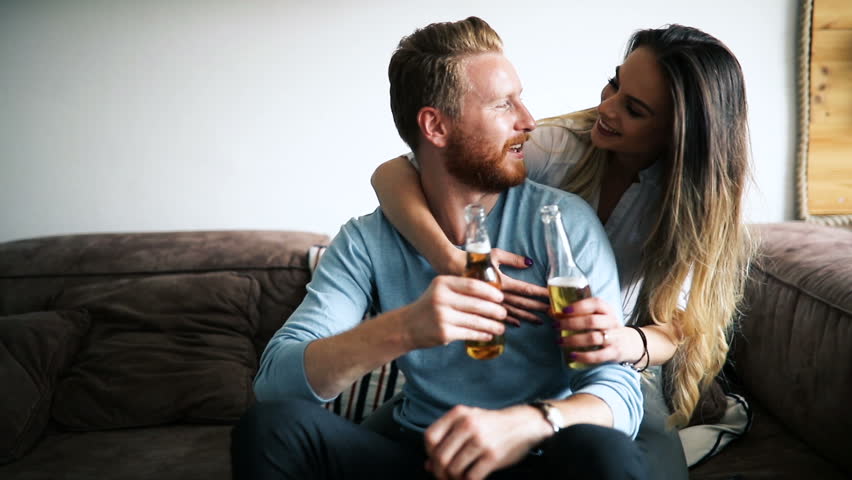 A spa day at home
Draw up a bubble bath with bath salts and essential oils. Put on some relaxing music, light candles, and enjoy spending time together, not caring for the rest of the world. And some wine would be a great idea! There is some magic in spending time naked with your partner!
Have breakfast in bed
Your dates don't have to happen at night! If you wake up to cold weather, cook some breakfast together, and go back to bed to eat! Talk, cuddle, and have some morning sex. You know that there isn't a better start to the day than sex!
Signs that you shouldn't start a relationship
To protect yourself and not get hurt, it would be smart to pay attention to some signs before you start a serious relationship.
In some situations, it is more than obvious that the person you are seeing will be the perfect partner for a serious relationship, but sometimes their behavior can make you doubt it.
Below you can see the warning signs that you should not start a relationship with the person you like at the moment. 
They constantly cancel plans
How many times have you prepared to go out with this person, and they canceled on you at the last minute? It can happen to all of us to cancel a plan because something unexpected has come up. But if this happens too often, then this person does not value your time or you at all. Therefore, do not waste your time with them.
They hide you from everyone
It is normal at the beginning not to tell everyone that you have someone new in your life. We all have been there – we are not sure if we will continue to see that person, so we keep things to ourselves. However, if you see each other for a long time and this person is still hiding from your friends, something is wrong.
Do they avoid going to a restaurant or any public place and always suggest going to their place or yours? Do they always find an excuse not to meet even their best friends? If yes, ask yourself why.
They still complain about their ex
Maybe they are just whiny, or they might have unresolved issues with their former partner. You do not have to listen to them. Trust us – that never ends well. Your dates shouldn't feel like counseling sessions. You do not have to keep all your romantic plans aside because you have to console them.
They are NEVER available
This is one of the signs you should never ignore. You do not want to be with a person who never replies to your messages, doesn't take your calls, and NEVER calls back. How do you expect them to be there for you when they don't even take your calls?
They do not want you to be friends on social networks
Social networks are an important part of our lives today, so if the person you like uses them but does not want to be online friends, they are hiding something.
Calling you only at night (or when drunk)
If this person likes you, they will not think of you only at night or when they are bored. If you have noticed that they call you and send you messages only in the evening or after drinking alcohol, it is not worth spending your time with them.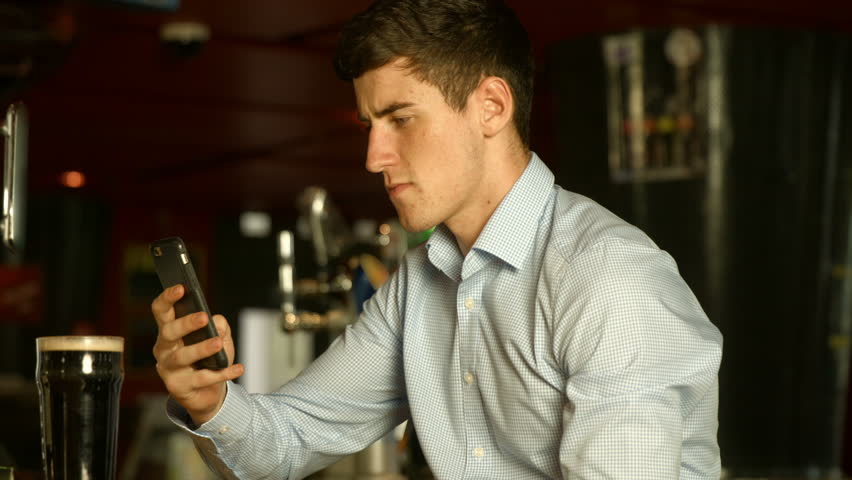 They change their attitude all the time
One day they treat you like you are the most important person in the world for them, but the next they forget that you exist. Did you go out with this person and have a wonderful time, but the next day they did not write you one message? Well, this person is not interested in you, and you shouldn't hope that they will change.
They tell you that they are not ready for a relationship
But that is confusing, right? They don't want you to be in a relationship, but they still flirt with you and call you? Although it is difficult to accept this, they are probably just using you. If you want something serious, but they always have an excuse why not to start a relationship, it is time to find someone else.
Should you break up with your partner?
Are you struggling with messy, confusing feels about your relationship? Well, you clicked on this article, so it seems that you are here because you aren't sure whether or not to break up with your partner. For whatever reason you are feeling this way, don't worry – we are here to help.
We offer you some advice on when it is time to break up and move on. Just be mindful that you know your relationship the best.
We just want you to help to make the best decision for your relationship. You should know that if you do decide to break up, it will not be the end of your life. We promise you. 
Break up if you cannot imagine the future with your partner
Does thinking about the future freaks you out? Well, you should break up if you cannot see your partner in the future. Don't get us wrong – we are all about staying in the moment instead of looking ahead into the future. However, if you cannot picture your partner beside you on your best adventures, well, that is a bad sign.
If you hold your current partner without intent for plans, you are limiting both of you from finding true happiness. Just ask, "Where do I see myself in 1 year?" Now, did you see this person with you?
You feel bored or stuck
Sorry, but you probably need to break up if you are not satisfied regardless of what you do together. If you have tried everything together from rock climbing to trips, but you still disengage from your partner when you are together, it may be a sign to move on. You should break up particularly if you constantly imagine how your life would be different without him/her and the vision is tempting.
Break up if you do not feel like a priority
Do you continuously feel insignificant, neglected, or not cared for in the relationship? There is a major difference between a person who is busy with commitments and a person who simply does not make time for you. If your partner is neglectful and inattentive of your needs, despite your efforts in communicating your needs to him/her, well your partner is not valuing the relationship and you. Your partner will never be capable of meeting your emotional needs if they lack adequate relationship skills.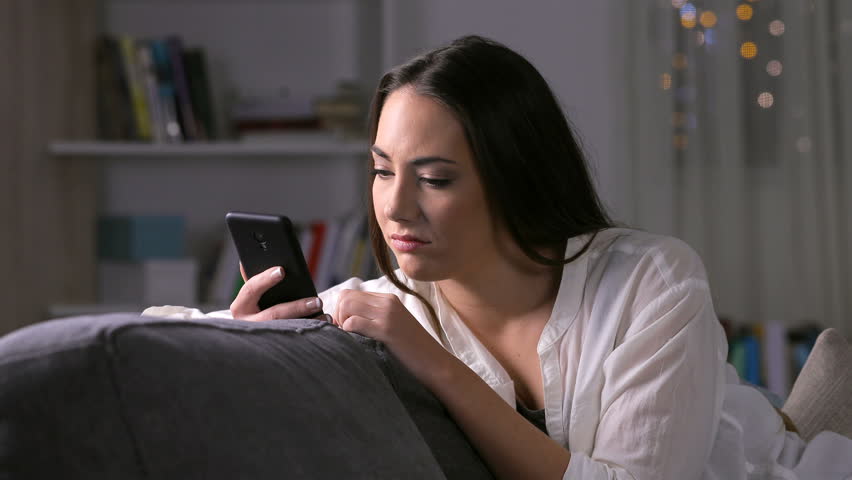 You are on different pages
If you feel all the time that one of you is more "in it" than the other, then maybe it is time to end things. Okay, it is normal for feelings to seesaw a little bit. However, if you feel like your partner is so into you and you are only meh about them or vice versa, then your relationship may have been doomed from the very beginning. You cannot force someone who does not want to be in a serious relationship to want one all of a sudden. You have to accept that is not the one if the timing is off. We know that and this is one of the hardest lessons anyone has to learn.