Melt my heart on this rainy weather
You probably have countless loving memories from your relationship, and your partner has filled your heart with indescribable joys many times.
Rainy days are the perfect time to pamper your partner with unforgettable gestures. Let the rain be your excuse to get extra romantic and light the spark in your relationship.
Stay-in dates make a huge impact on reawakening feelings of romance and reconnecting with your partner.
You can add sparks to your relationship by planning a special date for partner at home. We love cuddles on the couch and Netflix binge, but we also want something more. So, for a sensual escape, we got creative with our romantic rainy date ideas.
In-home picnic when it is rainy outside
Take a picnic indoors! Imagine the excitement on your partner's face when he/she walks in from a hard day to find a blanket on the living room floor. Besides the blanket, you can put some pillows, so you can get more comfortable. It's best if you set your picnic by the fireplace.
Pack up your yummy food in a basket to add to the coziness. Some delicious picnic ideas are mini pizzas, fried sandwiches, or cheese board. Picnic is the perfect time to just talk or play some games, like truth or dare, or tell each other things you've never told anyone! Fun!
Strip poker
We can all agree this is great foreplay! Choose your favorite alcoholic drink, park yourselves at the table, and let getting naked begin! If you want to make the game (and the foreplay) lasts longer, you can dress up for a snowstorm.
Light the candles
You'll see how a little change will turn the atmosphere into something special. Dimmer light and pleasant fragrances stimulate romantic feels. So, aromatic candles are essential for creating a romantic atmosphere. Make your partner's favorite meal, turn on some jazz music, and take the time to talk. You have all the time in the world! You'll be surprised how rejuvenating your date will feel. And ending your night in your bed (or on the couch) is inevitable after such a romantic night!
Ultimate seduction: Romantic massage
Again, for a romantic atmosphere in your bedroom, you'll need dimmer light and the right music. For massage oils, we recommend sweet almond or grapeseed oil. And for a perfect massage, try to move the hands with the music rhythm. Be gentle and sensual with your partner, and always offer him/her the option of getting lucky under the sheets.
As for the bedroom, we suggest placing a mirror there. It'll add more depth to your romantic setting. Just ensure you place it strategically to improve the visual feel and have amazing sensual moments.
Have a tasting party on a rainy day
Buy different whiskeys, wines, or root beers and do a home tasting. Sip them, savor the flavors, and discuss your favorites. If you prefer, you can do a tasting of food, too. Get some different cured meats and sausages, or better yet, different cheeses.
Stay all day in bed
What is a better excuse than a rainy day to stay all day in bed? You should order food, so you don't have to leave your bed! And we know that the greatest things happen in bed. At the end of the day, treat yourselves with a bubble bath. This does sound like the perfect date idea! Now you wish tomorrow to be a rainy day, aren't you?
Is your partner cheating online?
Today's technology allows us to hide our online activities more easily than ever before.
To find out whether your partner is cheating online, you need to carefully observe their behaviors and actions to monitor their online activities.  
It is difficult to monitor what they are doing on their mobile phone, tablet, or laptop. Also, it is always a better idea to have a sincere talk rather than spying on your significant other, but it is not likely that they will come clean, and they will continue with the lies. 
Okay, now let's see where to begin if you think that your partner is cheating online.
See how a person who is cheating online is acting differently
Someone who cheats will act differently – they could be uninterested in sex or physically distant, hostile, mean or critical, or just absent. You need to pay close attention to your partner's online activity that may indicate attempts to hide something. For example, they would close the internet browser window when you enter the room, they would spend a lot of time online after you go to bed, and they would spend a lot of time on their phone when you are not together. Yes, now we can easily see when someone is online on Messenger, Instagram, Viber, and so on.
Check their internet history
Every web browser shows the history and this can help you see what websites they visit. But if your cheating partner is concerned about being found out, they will erase the browser history. This makes it difficult to prove he/she is cheating, but it is an indicator that they may cheat.
Check your partner's email
If you have their email address and password, check their messages. Also, you can try to log into the email account if the password is saved into the browser. You should also enable cookies on all their devices. This option may store passwords and information. The laptop then will be ready for your partner's next session. The passwords will be stored, giving you access to every account.
Use surveillance software
If you are desperate, you should purchase a software program. There are many software programs, varying in degrees of effectiveness, repute, and cost. You can buy and install them on a mobile phone or a computer. These programs can track locations and all usage activities. Many software programs have email recording, social media monitoring, and chat recording among the other functionalities.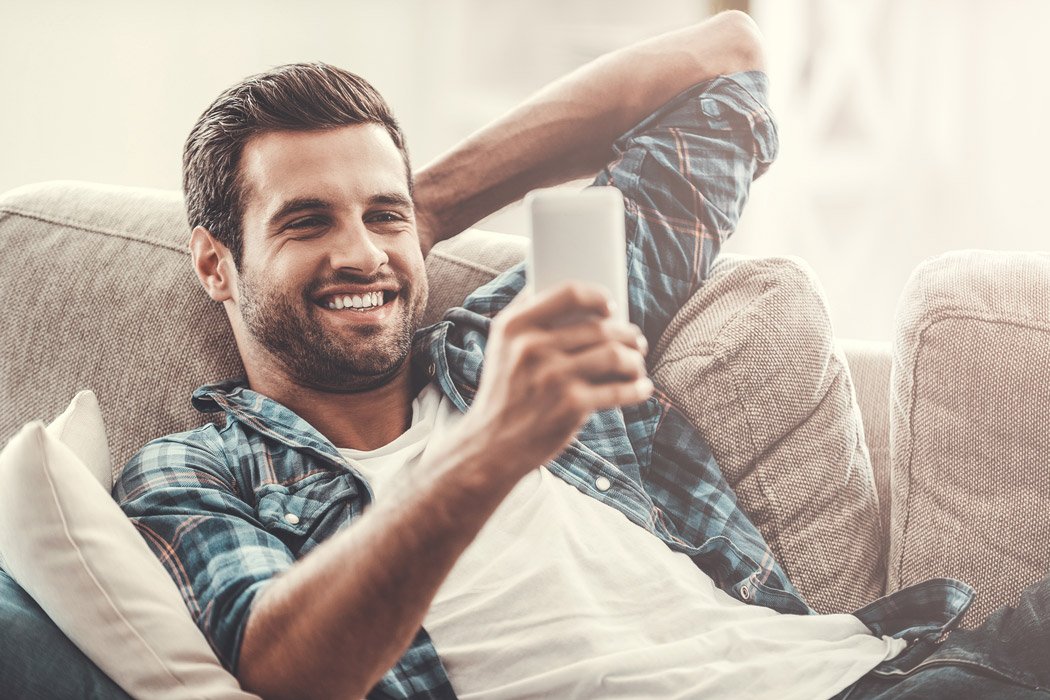 Use technology that activates a microphone on their phone.
Some surveillance technology and software can turn on a microphone on a phone. You can hear everything and record audio as well. Your partner's phone will work as a microphone and record every sound that happens close to the mobile phone.
Prepare yourself for the truth that your partner is cheating online
Confirming that your partner is cheating online can ruin relationships – not just yours, but relationships between other family members and friends. Keep in mind that it can also have a financial impact on you. Before investigating, decide where you stand regarding infidelity. In each case, you should secure a support network of friends and family who will help you through a difficult situation.
Should you stay in a marriage for the kids?
Is it right to stay in a marriage for the children's sake even though your spouse and you cannot seem to get along and argue a lot?
The decision to end a marriage, especially when kids are involved, is the most difficult choice a person could face. Divorce is ugly.
It adds stress to your lives, friends, families, and children. And unfortunately, divorce brings the worst in people. Anger and hurt feelings take priority over doing what is best for the children.
When you're angry, you may think that divorce is better for your kids. But, think about your kids' emotional pain of being unable to decide with which of their parents they want to spend their birthdays or holidays. We know that you now look at your children and worry about them. The last thing you want is your children to go through some difficult situations provoked by your situations.
Do everything you can to save your marriage
We always think it's best for married couples to do everything they can to work on their problems. Obviously, provided that you aren't abused or cheated on. In those scenarios, the best you can do is to end the things as soon as possible.
In other cases, challenge yourselves to repair your marriage before choosing a divorce. Giving up is the easiest thing you can do. But you need to fight for your marriage and family. Go to counseling, talk with your loved ones, and work at it.
It's always better when the parents are working towards the long-term happiness and health of the family and marriage. You owe your kids to put as much effort as possible into trying your marriage to work. No parent should divorce without putting their kids' needs for a complete family before their need for a divorce.
When staying together is no longer an option…
We aren't trying to say that staying married at any cost is better for the kids than divorcing. If you don't love each other anymore, or you're unhappy together for whatever reason and decide to stay together for the kids, you're doing more harm to them than good.
If you stay together, you'll engage in unhealthy relationship habits, and the behaviors you show in your home will set the stage for how your kids would behave when they're adults. And if you stay together, you're increasing the likelihood that your children will repeat the same patterns they've seen growing up. An unhealthy marriage will produce kids who will have unhealthy relationships when they grow up.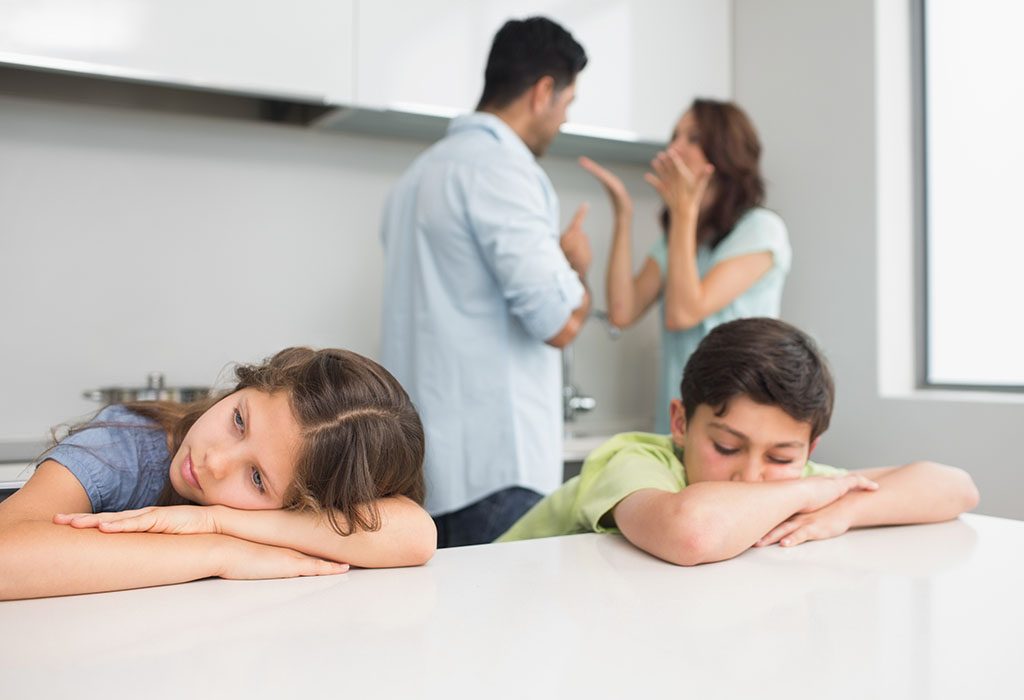 Your children learn from you what it means to be in a marriage, how to be a partner, and how to deal with a conflict in a marriage. And even if you think that your kids don't know what's happening between you two just because you don't fight in front of them – believe us, they know.
What to do if you do decide to get a divorce
When a couple decides to get divorced, they need to handle their divorce collaboratively and maturely. Only by doing that, they are giving the chance to their children to be fine in the end.
How each of you behaves during and after the divorce determines whether your children will be okay. You need to remain civil, avoid blaming and bad-mouthing each other. You need to work together and create united parenting strategies. Your children need your consistent time, reassurance, and attention, so they can grow up happy and healthy.
How to stay lovers while raising kids
Yes, there's nothing that compares to the joy of raising kids, but let's not underestimate the joy that romantic dates and sex bring. And sleeping, for that matter.
Do you remember the days when you couldn't keep the hands off each other? But, once the kids came into your lives, you don't know how to stay lovers.
Now, you are just parents. You're more likely to spend the evenings pacing the living room trying to get your kid to sleep than cuddling up on the sofa with your partner. Your text messages probably were, "Thinking about last night. Cannot wait to see you", but changed to, "The baby is screaming! Buy nappies, and hurry up home, I'm exhausted". Oh, and do you remember the spontaneous dates?
Even the happiest couple can forget about their romantic relationship once the children come in. But, don't forget that the kids will be happy only if mommy and daddy are happy. So, you need to take the time and put the effort to revive the spark in your relationship. That is the first step towards building a happy and strong family.
Make time to talk without the kids
Children become the center of your life and all your talks and decisions revolve around them. However, you need to find the time to talk to each other. Just don't talk only for the children or work stress. And if you do talk about your kids, tell some funny things they did while your partner wasn't there. Just talking will help you connect again.
Intimacy is important
Maybe some days you're just too exhausted to have sex. No pressure, you can still bond with your partner by spending some time alone and being intimate. You can even decide that the end goal isn't sex, but you'll just touch, hug, and enjoy the feeling of being together. Intimacy will be even more enjoyable in this way! Taking the pressure off when you're intimate will do wonders to keep the spark alive.
Book a babysitter fot your kids
Book that babysitter you trust and have a romantic date night. And when you go out, you will remember how great it feels to be a couple. Date nights are the best way to keep your relationship alive. You should try to make date nights a regular event. And every time, go somewhere different, where you can relax and enjoy each other's company.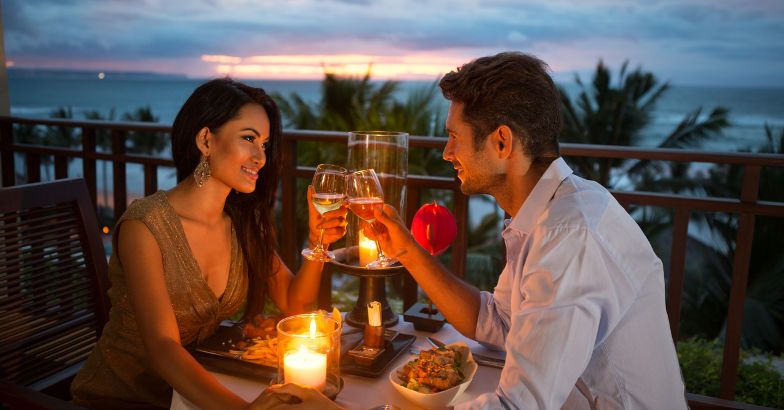 Even on the nights when you don't have a babysitter, be strict on your kids' bedtimes. In this way, you can enjoy a date on your sofa.
Quickies are your friend
Maybe, you were used to having sex in the mornings or before you fell asleep, but now they're the times when your kids need you the most. No worries – you just need to switch things a little.
You can keep the spark alive by grabbing a quickie when your kids nap or during the mid-evening hours when they sleep. Oh, and what about bath or shower time? If your kids are sleeping at the time when your partner is naked in the bathroom, grab your chance, and join him/her. Make the most of the opportunities to be together alone. Just remember to lock the door. You don't want your kid asking, "Why is daddy doing that to mommy?"