Exercises that will help you ease the pain in the back and neck
It is high time to get rid of the pain in your back and neck!
Do you struggle with pain in the back and neck? Regardless of the cause – strengthening and stretching exercises will ease your pain.
Whether you work from home due to the coronavirus or that is your lifestyle for a long time now, or you simply spent many hours in the day sitting, you will experience pain in the back and neck. We suggest a few effective exercises that will help keep your working experience less painful.
First things first: Stretch
You need to loosen up the muscles with a good stretch. Stretching restores and maintains flexibility. It promotes a range of motion and improves blood flow. And all these things can alleviate pain.
Neck rotation and side bend
If you spend nearly all day in front of a computer, it can be a painful experience, especially to the neck. Also, it can cause long-term problems, even headaches. First, you must put the computer in the position that best suits your neck, and make sure that the position is as flexible as possible.
You can do this exercise standing or sitting. Start by tilting the neck to the left. You will feel the stretch to your trap muscle. After a few seconds, roll your head in a clockwise direction. Finish the rotation by ending where you began. Then, repeat these steps, rolling in a counterclockwise direction.
Repeat this exercise three times. It is good for the upper back and neck.
Shoulders roll
After the neck, focus on the shoulders. If you constantly bend over while sitting at a computer, you will soon begin to feel pain in your upper body. Therefore, stand with the arms down at your sides. Roll your shoulders forward in a circular motion, completing five rotations. Then, complete five rotations backward.
Repeat this exercise three times. It is good for the upper back and shoulders.
Overhead arm reach
For this exercise, you should sit on a chair, and face forward with the feet on the ground. Extend the left arm up above the head and reach to the right. Bend your torso until you feel the stretch in your back and shoulder.
Then, return to start, and repeat the exercise five times. Do the same thing with your right arm. Again, this exercise is good for the upper back and shoulders.
Chair rotation
While you are sitting on the chair, we have another exercise for you! Now, you should sit sideways. The right side should be resting against the chair. Keep your legs stationary, turn your torso to the left, and reach for the back of the chair. Hold the upper body in that position, while using the arms to stretch deeper as the muscles loosen.
Try to hold in that position for at least 10 seconds. Repeat this exercise three times on each side. It is good for the whole back: lower, mid, and upper back.
Cat cow
Begin on all fours with your neck in a neutral position. Put your hands directly under the shoulders, and your knees directly under the hips. Inhale, tuck the pelvis, and rotate the mid-back. Move the navel toward the spine and drop the head to relax the neck.
After a few seconds, exhale, and go back to the neutral spine position. Next, turn your head up, and allow the back to sink. Hold in that position for a few seconds. Repeat the exercise five times. It is great for your lower and mid-back.
Knee to chest
Lay on the mat with your back. Then, bend the right leg and bring it to the chest. Hold for ten seconds, and then repeat with your left leg. Do the whole exercise three times. This exercise is perfect for relieving pain in the lower back.
10 symptoms of a slow metabolism
Have you been hitting the gym religiously, getting plenty of sleep, eating healthy, and still not seeing any big results? The inability to eliminate those stubborn pounds may be due to a slow metabolism.
Metabolism is the process by which your body burns energy for basic bodily functions like breathing, brain function, and heartbeat.
The individuals with a fast metabolism seem like they can eat whatever they want and still not gain weight, while people with a slow metabolism have to work much harder to lose or maintain their weight.
Here are 10 of the biggest symptoms that could signal a metabolic issue.
Note: You should visit your doctor to get your thyroid tested if you experience any of these.
You are constantly tired
You will feel exhausted more frequently if your body burns energy at a slower rate. So, don't be sure that you are tired just because you have a lot of work. The problem might be a slow metabolism.
You have gained extra pounds
If you have a healthy lifestyle, eating well, and working out regularly, yet still packing on the pounds, it may be your slow metabolism. The biggest symptom of a metabolic issue is unexplained weight gain.
It takes an extra effort for losing weight
A slow metabolism can make it super difficult to lose weight, besides it makes you gain weight. You won't have results even if you've been eating healthy and exercising actively.
You have dry skin
The cells aren't as active as they should be, if your metabolism is slow, meaning they aren't getting the suitable blood supply. Obviously, that can affect your skin, leaving it feeling cracked and dry.
You are losing hair
The processes affecting the skin can also impact the hair. A metabolism issue can impact the hair's ability to regenerate and grow.
Related story:
You are constantly cold
One of the symptoms of hypothyroidism is always being cold. That also slows down your metabolism. If you're constantly cold, the chances are your metabolism and your thyroid is not as active as it should be.
You are feeling down
We saw that hypothyroidism slows down processes in your body, so don't be surprised if your mood takes a hit, and if you start feeling down. Depression has been connected with a slow thyroid, therefore a slow metabolism.
You are forgetful
Too little thyroid hormone, regulating the metabolism, can lead to constant forgetting of things and cause a poor memory.
You get headaches frequently
With an underactive thyroid, the thyroid hormones will be out of whack, and this may trigger headaches or, even worse, migraines.
You have lost the desire for sex
The low levels of thyroid hormone might mean low levels of sex hormones like testosterone and that, obviously, may impact the ability to get in the mood.
The best foods for 6-pack abs
You hit the gym regularly, go through numberless sit-ups, and stability exercises, but still nothing!
Not an ab in sight. Not even a one-pack. It's discouraging, we know. Maybe the saying "abs are made in the kitchen" is cliché, but its foundation is still true. 
No one will see your abs if you don't do something about the layer of lard sitting on top of it, no matter how strong your core is. You'll have to ditch the junk food, obviously, but you'll also have to incorporate fare into your diet that torches belly fat, boosts metabolism, and banishes bloat. Luckily, we've made up a list of the most important foods you should include in your diet to expose the six-pack within.
Eggs
Eggs consist of a nutrient called choline that boosts metabolism, and choline may help turn off the genes responsible for belly fat storage. Research has also found eating eggs for breakfast instead of a bagel full of carbs can make it easier to lose weight. That is probably due to the egg's satiety amount. To reap the nutrient-packed, ab-shredding benefits of the breakfast favorite, you should choose hard-boiled eggs or whip up a batch of mini frittatas.
Bananas
Even the most toned stomach can look a bit paunchy from a bloated belly. Bananas are a powerful weapon against water retention and gas. This fruit increases bloat-fighting bacteria in the stomach, and it is a rich source of potassium, helping in diminishing water retention. Now you can show off the hard-earned abs and finally rock your bikini with confidence! 
Lean poultry for perfect abs
Research has demonstrated eating protein boosts satiety and helps people eat less at subsequent meals. Protein has a high thermogenic effect compared to fats and carbs. So, you can enjoy eating lean cuts of chicken and turkey daily. Protein can boost post-meal calorie burn by as much as 35%!
Quinoa
We already know quinoa is the highest in protein from all grains and full of heart-healthy, unsaturated fats.  Quinoa is a powerful source of B vitamins and fiber as well. Include quinoa in your breakfast. It has fewer carbs and twice the protein of most cereals.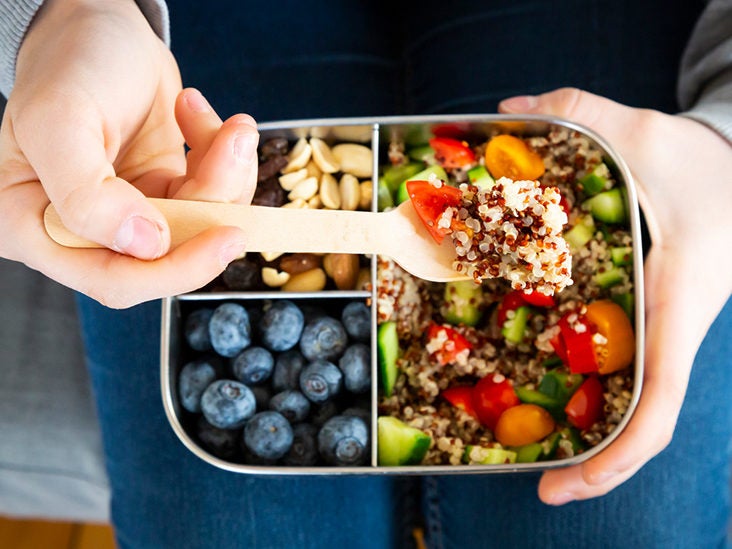 Amaranth
Did you know that amaranth and quinoa are the ab-carving Wonder Twins of grains? Let's start by saying they're both gluten-free sources of complete proteins and have nearly the same amount of protein and fiber. However, amaranth has its superpowers: It possesses more anti-inflammatory monounsaturated fats than quinoa, 4 times the calcium, and 20% more magnesium, a nutrient that controls blood sugar and wards off hunger, so it may help weight. Amaranth makes an ideal substitute for your morning oatmeal.
Chocolate milk is a good choice for abs
You need more muscle to stay slim. The reason for that is the muscle burns more calories than fat, so for every new muscle fiber you make, your metabolism gets another surge of fat-torching energy. Believe it or not, chocolate milk can help you do that. The ideal protein load for building muscle is ten to twenty grams, half before and a half after your workout. In chocolate milk, there are 8 grams per cup. 
This means one cup before a workout and one cup after it will give you the perfect serving. You get 16 grams of highly effective whey protein! Also, if you drink chocolate milk first thing in the morning, you'll get a turbocharged metabolism, burning calories all day long. And we believe there is not a single person who doesn't adore chocolate milk, so enjoy!
In the spirit of breast cancer month – the best foods for your breasts
We must start by saying that eating healthy won't protect you immediately from boob ailments, but it could have a good effect over time.
A healthy diet supports breast health by diminishing inflammation, and bettering metabolic health, which may lessen, but not eliminate, breast cancer risk. 
Did you know that breast cancer is the most common cancer in the world, affecting 1 in 8 women, and even some men? You cannot avoid some risk factors like family history, but if you adopt a breast-friendly diet, you can reduce the breast cancer risk. 
With a combination of moderation and motivation, many healthy foods positively impact breast health.
Legumes
All types of legumes are beneficial for your health since they are high in fiber. Eating a high-fiber diet may reduce the risk of a diagnosis and recurrence as well. According to one study, if you eat ten grams of fiber a day, you will lower the risk of breast cancer by 5%.
Kale and arugula
Yes, all leafy greens are wonderful for our bodies, but kale and arugula are supercharged with health benefits. These two are members of the cruciferous veggie family and are amazing sources of carotenoids and fiber, two elements that can be beneficial in reducing the risk of breast cancer.
Fatty fish
Some studies say that fatty fish may reduce the risk of breast cancer due to their high levels of omega-3s and selenium. And the choices are endless – you can have salmon, sardines, mackerel, swordfish, trout, and herring. Just make sure you buy from a credible source.
Yogurt
Yogurt is a fermented food and contains probiotics that promote a healthy immune system and gut. This, in turn, helps with digestion. Yogurt can help us rid the body of toxins. People with breast cancer usually also have colon cancer, and that is mostly due to bad eating habits.
Onion
Studies have found that some properties of the onions – vitamin C, flavonols, and other antioxidants – can help decrease the risk of breast cancer.
Spices and herbs
Spices like basil, cumin, turmeric, ginger, and cinnamon contain nutraceuticals that may reduce inflammation. They need to make more research, but it is proven that some spices have anti-cancer properties. Some combinations of the spices do not affect healthy breast tissue, but they can prevent free radicals from developing. 
Flaxseed
Whether you prefer to eat it as oil or seed, you will get its benefits since the flaxseed is rich in antioxidants and contains omega-3. The flaxseed oil may help in stopping the growth of breast tumors. So, you should have at least a tablespoon of flaxseed oil a day. You can easily include it into your day by putting a tablespoon on your whole-wheat toast with cinnamon, or you could add it to your salad.
Blackberries and blueberries
All berries are high in flavonoids, manganese, and vitamin C, but blackberries and blueberries have the potential to decrease the risk of breast cancer because they are loaded with phytochemicals like resveratrol, cyaniding, and kaempferol. These phytochemicals interfere with key pathways, and trigger cell death to decrease the risk for recurrence.