Paris Hilton reveals that she was abused during her teen years
The 39-year-old businesswoman reveals that she was abused in a boarding school, Provo Canyon School in Utah. She attended this school in the late 1990s.
Paris Hilton's documentary, This Is Paris, is premiering on the 14th of September on her YouTube channel. In it, Paris Hilton shares her story of abuse as a teen.
Paris Hilton wants to finally show the world who she is. She is proud that she has become a strong woman eventually. She buried her truth for so long, but now she thinks it is time for people to learn that not everything in her life came easy.
Before she left for Provo Canyon School, she was living with her parents in the Waldorf Astoria Hotel. As she says, they were strict, so she often broke their rules. She sneaked out and went to parties and clubs. In her opinion, her parents are the ones who made her rebel. They would also punish her by taking away her phone, credit card, but that didn't work. She would still go out.
Paris Hilton's parents decided to send her to boarding school
When her parents, Rick and Katie, were overwhelmed by their daughter's behavior, they sent her to a school where the focus was on the children's mental development. In other words, Paris was sent to correctional facilities.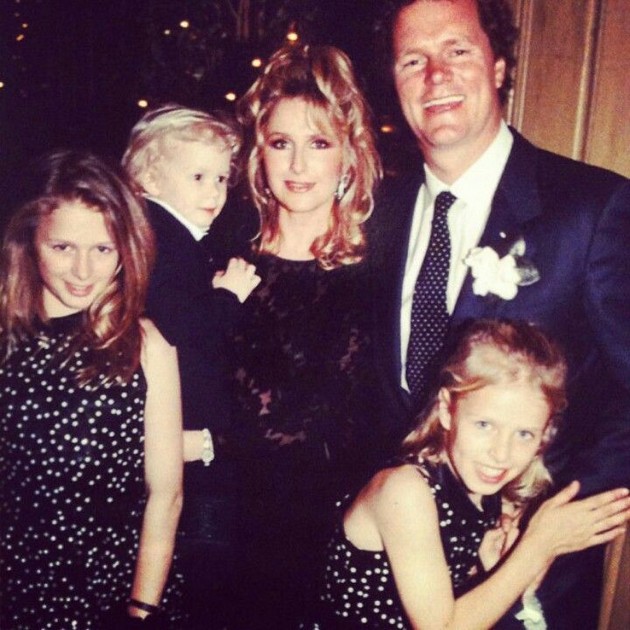 The 17-year-old Paris went to several schools, but the last one, Provo Canyon School, was the worst. Paris suffered mental and physical abuse and remained there for 11 months. As she says, she knew immediately that it would be worse than anywhere else. Bullying was happening daily there.
Paris talks about her days in the boarding school
In this boarding school, the classes weren't the focus. The staff was awful – they were yelling, saying terrible things, torturing, and bullying the students. Paris thinks it was their goal to break the students down. They were also physically abusive – they strangled and hit them. They must have wanted to instill fear in the students.
Her documentary also features three of her classmates, who confirm her story. One of them reveals that they were often forcibly given drugs and even tied up. Paris wanted to run away, but when the staff found out, they put her in solitary confinement. They used solitary confinement as punishment, and they would leave the students alone for up to 20 hours a day.
She cried and had panic attacks every day due to the intense torture she suffered in Paris. She talked to her parents every 2-3 months. Also, the school staff took her phone and tore off the letters she had written to her parents. The staff claimed that all the children in the school were lying, so Paris's parents did not know what was going on.
In 1999, when Paris was 18, she finally dropped out of school and returned to New York. But she was too scared and ashamed to talk about what had happened to her. We are happy that she took the courage, and now 20 years later, she will share her story.
Paris says that she does not plan to file a lawsuit against the school, but she only wants to show the public what is happening in such institutions.
Here you can watch the trailer for the documentary.
Relaxed tiny kitten having a spa day: Cuteness overload
Watch this tiny kitten having a blast in the spa! It will make your day!
Miley Cyrus opens up about her alcohol addiction
The Disney alum has always been open about her experience with alcohol and drugs. And like many people during the pandemic, she has gone through some ups and downs with substance.
In a recent interview with Apple Music, Miley Cyrus has discussed her journey with sobriety, and she honestly opened up about relapsing.
Miley Cyrus opened up about her alcohol problems, saying she stopped drinking again, mainly because she feared she would die at the age of 27. This age was the end for many of her colleagues such as Amy Winehouse, Janice Joplin, and Jim Morrison.
Apple Music's Zane Lowe asked the singer about her sobriety. Miley Cyrus clarified that recently during the pandemic she had broken her sobriety by drinking alcohol, but at the time of the interview, she was two weeks sober. She admitted that she fell off during the COVID-19 pandemic. However, she has finally realized that she shouldn't be furious with herself, but ask herself what exactly happened. 
Miley Cyrus completely gave up alcohol
This summer, she said that she did not decide to give up alcohol completely. But the singer has since learned that she is 'not a moderation person'. She thinks that everyone should do what is best for them. Miley said that she doesn't have a problem with drinking, but she has a problem with the impulsive decisions she makes once she goes past that level. She says it is not difficult for her to stay away from alcohol, but as soon as she drinks a glass, she loses control. 
That is why she decided to eliminate alcohol from her lifestyle. Miley Cyrus added that she is a disciplined person: That is why it is easy for her to be sober once she decides.
Miley was afraid that she will die at the age of 27
In June, after undergoing vocal surgery, Cyrus shared that she had not drunk alcohol for six months due to her surgery. 
In time, however, she began to wonder where her unhealthy relationship with alcohol came from. The singer realized that the problems in her family played a big part in this. Her parents were divorced and her father took care of her alone, and in the meantime, he had addiction problems.
However, in the last 2-3 months, Miley drank more but began to fear joining the so-called "Club 27". This refers to a group of musicians who died before the age of 28. Losing a lot of music icons at the age of 27 made her stop drinking. Miley, who turned 28 on November 23, said that she wanted to protect herself. 
Jennifer Lopez poses nude for the cover art of her new song
The 51-year-old singer posted on social media on Wednesday a jaw-dropping nude photo of herself. The photo serves as the cover art for her new single "In the Morning."