5 signs that you are in a toxic relationship
A toxic relationship will contaminate your happiness, self-esteem, and the way you see the world and yourself.
Being aware that you are in a toxic relationship is crucial in protecting yourself from breakage. Staying in a toxic relationship is self-destruction.
When you are in a healthy relationship, everything just works. Of course, there are bumps in the road, but you openly discuss your problems, make decisions together, and enjoy each other's company. Most relationships start healthy, but bad feelings or bad features and insecurities of your partner can appear, poisoning the relationship. 
And when you are in a toxic relationship, it can be harder to see red flags. We know that toxic relationships are not easy to leave, but if you are aware of the signs, it will be easier to claim back your power or end the relationship.
Controlling behaviors
Does your partner ask where you are constantly? Do they become overly upset when you do not answer text messages immediately? Well, those are signs of controlling behavior. All that can contribute to a toxic relationship. Also, in some relationships, these controlling attempts may be a sign of abuse.
Ignoring your needs
If you go along with everything your partner wants, even when those things are against your comfort level and wishes, it is a sign of a toxic relationship. Have you ever agreed to a vacation they planned for dates that are not convenient for you? It doesn't matter if they did that intentionally or unintentionally.
Another example is that they always want you to be available for them. So, over time you have stopped spending time with your family and friends, either to avoid explaining to them your unhealthy relationship or conflict with your partner. Alternatively, you find all your free time wrapped up in dealing with your partner.
Too much passive-aggressive is a sure sign of a toxic relationship
Passive-aggressive behavior is a cowardly move for control and an indirect attack. The toxicity lies in stealing your capacity to deal with issues directly. This behavior is subtle and disguised as something else, like manipulation disguised as permission "You go out and enjoy, while I stay at home all by myself," or anger disguised as indifference "I am okay" or "Whatever". However, the worst one is a villain disguised as a hero, "You do not have to go out, babe – you seem exhausted. Cook yourself a soup and I will have a drink with Jane by myself."
Over time, you will become aware that they manipulate you or even hurt you with this behavior, but it is not obvious enough to resolve the real issue. If it is something that upsets you, sure it is worth talking about, but passive-aggressive shuts down any possibility of this.
Related story:
Privacy? What privacy?
Everyone deserves privacy and trust. And people in healthy relationships trust each other that it won't be misused. Does your partner constantly go through your phone bills, texts, and receipts? Well, this shows a level of toxicity and control. It is demeaning. Your parents didn't check you even when you were a teen. Now, you are an adult and do not need constant supervision.
Nothing gets resolved in a toxic relationship
We are aware that every relationship has its problems, but they get resolved. If a relationship is toxic, nothing gets resolved because the conflicts always end in an argument. You don't think your partner will have the capacity to deal with the issue safely and that you will preserve the connection. If your relationship is like this, your needs will get buried, and you will become resentful.
How to get over your partner without having negative thoughts?
We just can't stop thinking about some life situations. In that inner battle of negative thoughts that are constantly revolving around, shifting the focus to something else seems impossible.
But we always have a reason for these negative thoughts, and when the reason is a breakup, we always spend so much time wondering what our ex-partners are doing, thinking, and feeling, and why such an outcome has occurred. 
It is a state of constant uncertainty that is difficult to deal with. It is difficult and painful, but it is a condition that is completely normal after a breakup and it does not last forever. We offer you some helpful tips on how to reduce the duration of this dreadful period and stop being preoccupied with negative thoughts.
How to stop unhealthy, obsessive, and negative thoughts after a breakup?
The brain needs to repeat certain scenarios and thoughts that hurt you to prepare you for possible similar events in the future. A certain amount of such thoughts is perfectly normal after a breakup, but sometimes there are too many negative thoughts, so you should learn how to stop them.
Do not run away from your experience, but normalize it
Sometimes we do not have the answers to the questions that bother us and it is a completely normal state of mind to return to the same or similar topics to come up with answers. If you want to return to a "normal" state and if you want to move away from negative thoughts, you must first accept them and understand your process as completely normal. There is nothing shameful about getting over your partner.
No one can change their focus or thoughts into something positive in a week. But everyone can go on with their lives. Do not just think about what happened and do not be afraid of the life that follows. Be active, find new hobbies, go back to your old activities, socialize, and gradually change the way you think and feel.
Decide to change and be specific
Although negative thoughts are normal, you should not allow yourself to get lost in their whirlpool. Breaking up is a huge life change and you are the person who has to decide exactly how that breakup will change you. From a breakup, like any other life change, you can draw a lot of positive things. Therefore, instead of self-pity, choose to learn lessons from that breakup, to find out what was toxic in the relationship. You need to understand what you do not want to see and experience in the next relationship.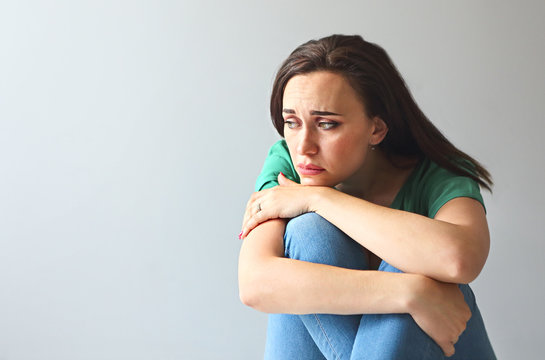 Replace "why" with "how" and "what"
When we experience certain losses and tragedies, we often wonder why that happened to us, why it happened at all, and why someone decided to do it. It is good to ask yourself questions after a breakup, but the emphasis should not be on "why" but on "how" and "what". For example, instead of asking, "Why did this happen?" ask yourself, "How did this happen?" or "What can be concluded from everything that happened?" Questions with "why" can make you feel stuck.
Schedule negative thoughts
Since you will not be able to get rid of negative thoughts in the short term, you should at least schedule them. Schedule a period of the day when you will think about everything that has happened and answer some of the questions that bother you about the breakup. Set aside between 15 and 30 minutes a day for this, and once you have done so, return to other activities.
Signs that you are in a rebound relationship
Okay, let's get some things straight from the beginning. Being a rebound sucks and we know it!
But the worst thing is that you cannot fault the person that is using you to rebound. It is very likely they are not even doing it consciously. 
Being rebound to someone is maybe just poor timing and the fact that they are vulnerable and you are available. Just to be clear – we don't mean that if you are with someone who just had a bad breakup that your relationship must be doomed. However, here are some warning signs that indicate that you could be a rebound. 
You found out their last relationship was pretty serious
Yep, this is a warning sign that you may be a rebound. Did your current partner date someone for a short time and things just fizzled out? Well, that kind of relationship is not so damaging that someone would have needed a rebound. But did they date for six years? Were they high school sweetheart's maybe? Did their friends think they were getting married for sure? Well, that's bad and you know it!
Your partner needs a date to a major event coming up
Well, in this case, you are more of an arm candy; we cannot even call you a rebound. This is the most common case when their ex-partner is going to the same birthday/benefit/party. After a breakup, people need to show that they have moved on to their exes. Everyone wants to win that department after a bad breakup. If this describes your situation perfectly for you, just make sure you can leave the place on your own, so you can whenever you want. This is a guaranteed shit show.
Things are moving way too fast
Yes, it is a bad thing if your partner is feeling too comfortable with you from the very beginning. Does it feel as if she/he never left the old relationship? These people act as if they are in the same relationship just with a different person. If they are trying to act like things are serious less than two months in and constantly doing some "serious" stuff and expecting you to do the same, it might be because they are having a hard time relearning boundaries.
Their expectations seemed forced
It is as if they cannot let go of how things used to be. They get upset if you do not want to go to the theatre or expect them to come to your place instead of theirs. Maybe they think you don't call enough (or too much). They are always annoyed about things that they don't even need to be annoyed about. They could mean that they basically want you to replace their old partner. Until they come to terms with the fact that their old relationship is over, things will not change.
They are always in a relationship
That is not a bad thing essentially, but it does not mean that they are committed either. Some people just need to be constantly with someone, meaning they almost instinctively grab the first person after a bad breakup. If you can see a pattern, it is unlikely you are breaking the mold.
How to celebrate important dates in a long-distance relationship
Navigating a long-distance relationship is no easy at all, especially when the calendar lands on important dates of yours.
But just because you aren't physically together, it doesn't mean the important dates have to be any less romantic.
We know, it is not the same as being in real life with your boo. Be the global pandemic or other circumstance, many people are separated right now. But because of that, there are many virtual date options for you and your partner, so you can easily celebrate your important dates.
The important dates deserve to be celebrated, so we offer you some lavish options.
Listen to porn together
What's a better way to celebrate some of your important dates by listening to audio porn? If you both prefer the sound to the visual of porn, this type of porn may be your new favorite thing. Many apps nowadays apps feature short-form stories that will spark your imagination and get you in the mood, no matter how far apart you are. Audio porn can be a sure-fire way to spice up your important dates.
Stream a show or movie simultaneously
Okay, we know the feeling – you are dying to watch the new season of your favorite series on Netflix, but you want to do that with your partner. Maybe this isn't the most romantic thing to do on important dates, but, you shouldn't feel pressure to do something that you don't want just because it is your anniversary or Valentine's Day. Enjoy every minute with your partner. Eat the same snacks and maintain communication through FaceTime so you can get all their reactions. This will make you feel like you are really together. Better yet, try Netflix or HBO' Party feature, which lets you watch simultaneously without having to sync up manually.
Enjoy a sunset or sunrise together
Whether it is from your window, on a rooftop, or at the beach, coordinate a time to FaceTime that coincides with the sun rising or setting. We know that sometimes time zones can be a problem, so you can share your sunrise or sunset with your partner through video and vice versa.
Arrange a dinner date
If you always celebrate your important dates by going on a dinner date, well, distance shouldn't stop you now. You can both cook your favorite meal and set them up in front of your camera. You will get an amazing virtual dinner date. Do you want to make it even more exciting? Well, then you should try a virtual cooking class together. And don't forget the dessert! The literal dessert and the one that will give you a good orgasm before going to sleep.
Visit them…as a surprise
Nothing can beat if you show up at their current home when they are not expecting to see you. If you can get some time off from work, the best gift you can give them is time spent together on some important date for you two. Or even better, you can plan a trip to meet somewhere else. You can meet halfway and split the expenses. Even if you spend a couple of days somewhere local, we all know that a change of scenery will make it a special occasion.