Signs of too much stress on the body
Whether you're stressed from work, financial troubles, challenging relationships, or health problems, the body with some signs is trying to tell you that you have too much stress in your life.
Stress affects us all. But too much stress can make you lose your energy, and make you sick, both physically and mentally.
However, for some people, the consequences of stress can show up on the body more outwardly than it does in others.
The symptoms can affect your health, without you realizing it. You may think illness is to blame for the decreased productivity at work, your insomnia, or irritating headache. It affects your whole body, including your skin, nails, and hair. Read below what are the signs of too much stress on the body. You need to know how to handle it.
Headaches
Stress is the most common trigger for irritating headaches. Increased stress levels are connected with increased headaches. Stress also triggers migraines, or it can even make an existing headache worse.
So, next time when you have a headache – don't ignore it and think it's nothing. Instead, think about what is really bothering you and try to solve it.
Hair loss
Well, just one situation won't make your hair start falling out. Hair loss is the product of long periods of high levels of stress. However, a life-altering event, like a breakup or the death of a loved one, will make your hair stop growing, as your body will dedicate its efforts to survive the sad event.
So, don't run to your hairdresser to cut your hair with the hope that it will stop falling. Instead, let your body recover, and take better care of yourself in the future.
Neck pain
Muscle tension is the first physical signs if you are stressed-out, and it is most noticeable at the head base. So, don't be surprised when your masseuse asks you if you have been stressed lately when your shoulders and neck feel insanely tense.
Acne
Acne is the most visible way that stress manifests itself. Just think about it – when you're stressed, you tend to touch your face more often. This spreads bacteria and contributes to acne development.
Insomnia
When you're feeling worried and having a hard time shutting down your thoughts, you will also have trouble falling asleep at night. And when you don't sleep well, you'll probably be all day exhausted. 
When you are tired, you get even more irritable and it is harder to cope mentally with stress, so you will create a vicious cycle. Stress relievers like meditation, exercise, taking time for you, and acupuncture or massage will help relieve tension and calm your body and mind.
Frequent sickness
Stress can take a toll on our immune systems and cause increased vulnerability to infections. So, if you feel like you are constantly fighting a case of the sniffles, stress may be the cause.
Chest pain
When you are stressed, your body releases cortisol and stress hormones get you ready to fight. This will cause an increase in heart rate, blood pressure, and even chest pain.
So, think again – is the thing that is bothering you worth it to get a cardiovascular disease?
Why should you include Spirulina in your diet right now?
Spirulina was initially found growing naturally in Mexico and Central Africa on unpolluted alkaline lakes. It was incorporated into the diet of the Aztec empire.
Nowadays, Spirulina is grown in tropical areas in large cultivated ponds around the world.
Spirulina is the richest whole food source found in nature. It is a blue-green, tiny freshwater plant, highly nutritious with over 100 nutrients, which is more than any other plant. Spirulina supplies many nutrients needed for a balanced diet, thus assisting in losing weight.
Also, it is commonly utilized as a food supplement for maintaining energy and health. Containing between 55 and 70% protein, Spirulina is the world's first superfood. It contains 300% more protein than found in meat and fish, most importantly, without cholesterol.
The iron found in Spirulina is 58 times richer than that in spinach. It is better to supplement than Barley Grass and Wheatgrass since it contains more Chlorophyll. Additionally, it is rich in phycocyanin, calcium, and phosphorus. Spirulina is perfect for fighting allergies and an immunity boost.
Health Benefits of Spirulina
Due to its high nutrient quantity, there are many benefits of Spirulina. Generally, it is found in smoothies, energy bars, and natural supplements, but if taken daily, it can renovate your body and reinforce your health.
Anti-inflammatory and antioxidant features of Spirulina
Spirulina is rich in antioxidants, and the main active antioxidant compound is phycocyanin, which also gives the blue-green color. This compound prevents the production of the inflammatory molecule, consequently activating antioxidant enzymes, and preventing DNA damage and lipid peroxidation.
Lowers the blood pressure
Phycocyanin contains antihypertensive effects, which are great for lowering blood pressure and lower the chances of heart diseases. As indicated by a study, Spirulina lowers the intimal artery surface by 40%.
Balances the blood sugar
A study has shown that 4.5 grams of Spirulina daily lowers LDL cholesterol and triglycerides. The good cholesterol, HDL, increases significantly. What is more, several studies have shown that Spirulina helps balance blood sugar, and it can be a diabetes medication.
Detoxifies the body
The high concentration of chlorophyll makes it efficient in removing toxins from the blood. Also, many countries are affected by inorganic arsenic, and the situation is worse in the Far East, where millions of people through water drinking are consuming high amounts of arsenic, leading to poisoning. It was presented that the affected people who used 250 grams of Spirulina combined with zinc experienced a 47% reduction of arsenic in their bodies.
Improves muscle strength
Spirulina helps you prevent muscle fatigue or minimize the damage. Various studies have demonstrated that Spirulina is beneficial in advancing athletic capabilities by boosting muscle strength.
Protects the brain
This powerful alga protects the brain from diseases like Alzheimer's and Parkinson's. Moreover, Spirulina will help you sharpen your mind and focus. Other findings demonstrate that taking Spirulina will increase productivity.
Spirulina benefits for the skin
Containing high amounts of calcium, iron, phosphorus, vitamin A, vitamin B12, and vitamin E, Spirulina is one of the most effective organic skin products.
Anti-acne
Taking Spirulina helps your body eliminate bacteria and toxins on the skin, thus being powerful against acne. The dead cells are removed rapidly since it boosts skin metabolism, and new healthy skin cells are created. What is more important, there will be no scars left.
Skin toner
Consuming Spirulina as a food supplement regularly will make your skin look healthy and toned. It removes the dryness and dark circles due to its detoxifying effects. Moreover, eliminating the metabolic waste products will strengthen your body, since it is powerful when it comes to treating flabby skin.
Anti-aging
Taking Spirulina is a powerful weapon against aging due to free radical oxidation. Carotenoids are powerful antioxidants found in Spirulina, which include beta-carotene. Other antioxidants, Xanthophyll, consist of the powerful antioxidant Zeaxanthin, which makes Spirulina a perfect skin protector. Spirulina also consists of vitamin E, tyrosine, and selenium, which are commonly known for their anti-aging features.
The benefits of the healthy chocolate alternative – Carob
The ancient Greeks began growing Carob tree in Greece and Italy from its native Eastern Mediterranean roots, 4000 years ago.
Ceratonia siliqua (the Carob tree) is a legume of the pea family and produces pea-like pods, containing pulp and seeds from which Carob is made. 
Today, it is cultivated in India, South Africa, Australia, South, and North America, and it's known as the main chocolate alternative. However, Carob is a food full of fiber, antioxidants, and nutrition, thus it's considered a superfood. 
Why is it a better choice than chocolate?
Unlike chocolate, Carob does not consist of caffeine or theobromine, making it a healthier substitute to chocolate. They can cause irritability, hyperactivity, and sleeplessness in children. Theobromine may cause migraines in those sensitive to it, making Carob an ideal option to those wishing to avoid the negative effects of caffeine and theobromine.
Also, it contains three times the amount of calcium that chocolate has, is fat-free, and is without the oxalic acid, the compound found in chocolate that leads to calcium-blocking. Both Carob and chocolate contain B vitamins, but Carob has the essential nutrients in higher concentrations than chocolate. It contains vitamin D and phosphorus, and being a rich source of calcium, helps in supporting healthy teeth and bones.
Chocolate needs an added sweetener, so there is a chance for insulin response when consuming it. Also, the sugar used to flavor chocolate is refined and processed, making the chocolate less healthy and flavored than the natural sugars found in Carob. These factors make it a highly nutritious, naturally sweet, and pleasant-tasting chocolate substitute.
Health benefits of Carob
It consists of vital minerals, vitamins, antioxidants, and fiber, making it an important source of nutrition. It contains many healthy components, including Gallic acid, vitamin E, and selenium.
Gallic acid is an organic compound found in walnuts, blueberries, flax seeds, and apple tea. It is found also in plant tannins, so it works as an analgesic, it may help against allergies, and it has antiseptic, antiviral, and antibacterial features. Recently, scientists have proved that Gallic acid is effective in inhibiting neuronal death and is used against neural disorders. Additionally, it has been shown to have anti-cancer properties which help protect the human body against lung cancers, leukemia, colon, and prostate.
Vitamin E (Tocopherol) is contained in Carob about 0.6 mg per 103 grams, making it a good source of this important antioxidant. It helps protect the human body against toxic elements as air pollution. Additionally, it helps protect it against neurological diseases like diabetes and Alzheimer's, premenstrual syndrome, cataracts, and other eye problems.
It is a rich source of selenium-containing 10% of our daily requirement or around 5.5mcgs per 103 grams. This essential trace mineral may help in preventing cancer, thyroid disorders, cardiovascular disease, and cognitive decline. Selenium may help in DNA synthesis and protect against infection. It is also used to treat diarrhea, which makes it a healthy digestive aid.
How can I include it in my diet?
It can be used in desserts and baking, as well as in warm drinks. In its powdered form, it can be used in smoothies and shakes and it can be added to cereal. There is Carob ice cream for those who are allergic to substances in chocolate. 
Related story:
It is also found in bar form and other types of candy. As a low-sugar sweetener, Carob can be added to energy bars, and carob chips can be found in many trail mixes as well.
Besides is good for you, Carob has numberless uses, being a great-tasting addition to desserts with its natural taste.
How to get over your partner without having negative thoughts?
We just can't stop thinking about some life situations. In that inner battle of negative thoughts that are constantly revolving around, shifting the focus to something else seems impossible.
But we always have a reason for these negative thoughts, and when the reason is a breakup, we always spend so much time wondering what our ex-partners are doing, thinking, and feeling, and why such an outcome has occurred. 
It is a state of constant uncertainty that is difficult to deal with. It is difficult and painful, but it is a condition that is completely normal after a breakup and it does not last forever. We offer you some helpful tips on how to reduce the duration of this dreadful period and stop being preoccupied with negative thoughts.
How to stop unhealthy, obsessive, and negative thoughts after a breakup?
The brain needs to repeat certain scenarios and thoughts that hurt you to prepare you for possible similar events in the future. A certain amount of such thoughts is perfectly normal after a breakup, but sometimes there are too many negative thoughts, so you should learn how to stop them.
Do not run away from your experience, but normalize it
Sometimes we do not have the answers to the questions that bother us and it is a completely normal state of mind to return to the same or similar topics to come up with answers. If you want to return to a "normal" state and if you want to move away from negative thoughts, you must first accept them and understand your process as completely normal. There is nothing shameful about getting over your partner.
No one can change their focus or thoughts into something positive in a week. But everyone can go on with their lives. Do not just think about what happened and do not be afraid of the life that follows. Be active, find new hobbies, go back to your old activities, socialize, and gradually change the way you think and feel.
Decide to change and be specific
Although negative thoughts are normal, you should not allow yourself to get lost in their whirlpool. Breaking up is a huge life change and you are the person who has to decide exactly how that breakup will change you. From a breakup, like any other life change, you can draw a lot of positive things. Therefore, instead of self-pity, choose to learn lessons from that breakup, to find out what was toxic in the relationship. You need to understand what you do not want to see and experience in the next relationship.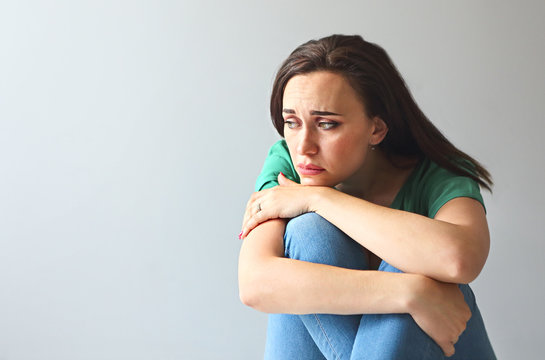 Replace "why" with "how" and "what"
When we experience certain losses and tragedies, we often wonder why that happened to us, why it happened at all, and why someone decided to do it. It is good to ask yourself questions after a breakup, but the emphasis should not be on "why" but on "how" and "what". For example, instead of asking, "Why did this happen?" ask yourself, "How did this happen?" or "What can be concluded from everything that happened?" Questions with "why" can make you feel stuck.
Schedule negative thoughts
Since you will not be able to get rid of negative thoughts in the short term, you should at least schedule them. Schedule a period of the day when you will think about everything that has happened and answer some of the questions that bother you about the breakup. Set aside between 15 and 30 minutes a day for this, and once you have done so, return to other activities.