"Taboo" sex acts that you need to accept them as normal
It is 2020, so the world is finally reaching a new era of sexual awakening.
But even despite this, people still think about some sex acts as being "taboo". When you stop thinking that, you might experience the best orgasm ever! 
It is good to see that many people, sex toy companies, and activists are encouraging sex exploration and pleasure. People are discussing openly sex with their friends over a beer, and they are picking up sex tips from the internet.
However, there have been major strides to remove the negative connotations associated with self-pleasure and sex, there are still some taboo sex topics people do not discuss – with their partners or friends. 
But if you stop looking at certain sex acts as being "taboo," you could enjoy sex more.
Sex without penetration
Sex also doesn't always have to involve something going inside of your partner or you. People should realize that you don't need a penis to experience pleasure. And many women can orgasm without penetration, just by stimulating the clitoris. So, you should define and have sex however you want.
Period sex
Okay, many couples avoid period sex because they consider (or at least one of them considers) it weird or taboo. But this shouldn't be the case! With an extra cleanup and a little preparation, the sex can be fun like always! However, you should know that sex during this period can worsen or alleviate bloating pain and cramps, so you should do what feels good for your body. But first, you need to try!
Online sex
As you know, we are facing a global pandemic, which has made virtual sex the only safe option. But even when all this madness ends, we don't have to forget about online sex. Forget the days when virtual sex was relegated to the shady chat rooms. Don't consider it "off-limits" if you want to share hot photos, send sexy messages via voice note or text, or even have a video sex.
Booty play
Yes, this applies to both men and women. There are a lot of nerve endings around and in the anus that make everyone feel wonderful. You don't have to include penetration for fun anal play – there is great sensation around the whole booty region! Anal play and sex remain taboo due to a lack of information about how to do it pleasurably and painlessly. So, it is time to educate you about anal sex.
Pegging
Pegging is often used to refer to a cisgender, hetero woman strapping on a dildo and penetrating a cisgender, hetero man. Unfortunately, anal sex is historically associated as a "gay men sex act," so many straight men do not consider pegging even if they find it arousing. But, you should know that how you receive pleasure doesn't determine your sexuality.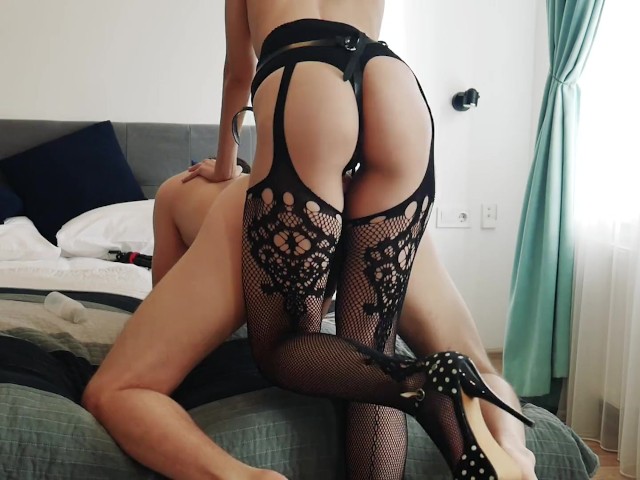 As we said, anal play and sex can be great for both men and women, but being the one who is experiencing the sexiness and power that can come from wearing a dildo can be super-hot and life-changing for some.
What are the things men (don't) want in bed?
If you are just a little curious about what men may crave in the bedroom, we get you. Men don't communicate a lot, so we are here to the rescue!
Okay, yes, we highly recommend you to initiate a sex talk because great communication means great sex. However, if you also want to figure out what you want to talk about before talking about it, well, we got you! 
Stop licking their face – men hate that
According to men, this is something just for the screens. You are not sexy and you won't turn him on.
Men want to take it out of the bedroom
They love variety. So, you need to keep it exciting by exploring new areas to have sex, such as the laundry room, kitchen table, in the car, or even outside. Playing in new places can lead to more fun. Also, you get the opportunity to role-play.
Missionary is not the only one sex position
Sisters, don't be lazy! Explore, there are many exciting sex positions you should try!
Initiate sex sometimes
Many men feel like they always have to initiate sex with their partners, and that annoys them. Men like to feel attractive and desired, so you should consider seducing your partner. If you initiate sex, you will send the message to your partner that you want him, and that will boost his confidence.
Squeeze his penis firmly when he is close to orgasm
If you are giving him a blow job, when you see that he is coming to the end, place your hand over the base of his penis (just below the bladder). Press firmly and rub back and forth as you massage the area. This will intensify things.
Move the hand and mouth in the opposite direction
It seems logical to move the hand and mouth in the same motion, but obviously, the logic is not sexy. Most men will feel better if you move your mouth and hand in the opposite direction – when the hand goes up, the mouth moves down, so that they constantly meet in the middle.
Men want you to actively participate
To actively participate you should grind your hips, meeting his thrusts with your thrusts, and flex your PC muscles. These things you can do from whatever position. Also, use your hands to squeeze his arms and pull his body closer to yours. Don't forget to use your lips to explore his body. These moves will let him know that you are into the action. 
They want to be dominated
Of course, they want to dominate you, but from time to time men want to do nothing at all. They want you to have control. If you are new to this, you can start by telling him he cannot touch, talk, or move unless he is told to. Tell your partner that you will punish him if he doesn't follow your directions or disobeys. Boss him around and tell him how you want to be touched. Directing his every move will make him squirm. Don't forget to remind him that you are in control.
What do women hate in bed?
For all the men out there not trying hard enough in bed, here are the things you are doing horribly wrong. Women hate some things in bed.
It has been said that sex is like pizza: even bad pizza is better than no pizza at all. But this is not right! No one is supposed to constantly endure things they hate in bed! 
Finding out what your partner hates in bed takes time, and most people have to gain trust before they will discuss their intimate desires. However, these are some things that most women hate in bed.
Women hate when you skip foreplay
Okay, guys, 10 seconds of kissing is not foreplay! No, neither is a short fumble around her breasts. Wait, save your eye rolls and groans. Women don't ask for an hour-long, hot massage (not that they mind!). It takes time for women to warm up and for their bodies to respond to yours. It takes more for them to get aroused, regardless of their age. Simply sticking it in looks amateur at best and selfish at worst. You will make your partner feel more objectified than wanted. 
Trying to last for hours
Tell us, do you want a masseur massaging one spot for half an hour? Well, that is how women feel when they have a marathon intercourse session. If you are still going after 12 minutes (which according to many studies is the perfect length of time for a session) check if your partner is still connecting.
Women hate when you insist on them to orgasm 
Sometimes it is clear she is not going to orgasm. Just read the room! We don't say that the reason is you; there can be many reasons that have nothing to do with you. Don't get offended if she cannot. And more importantly, don't insist!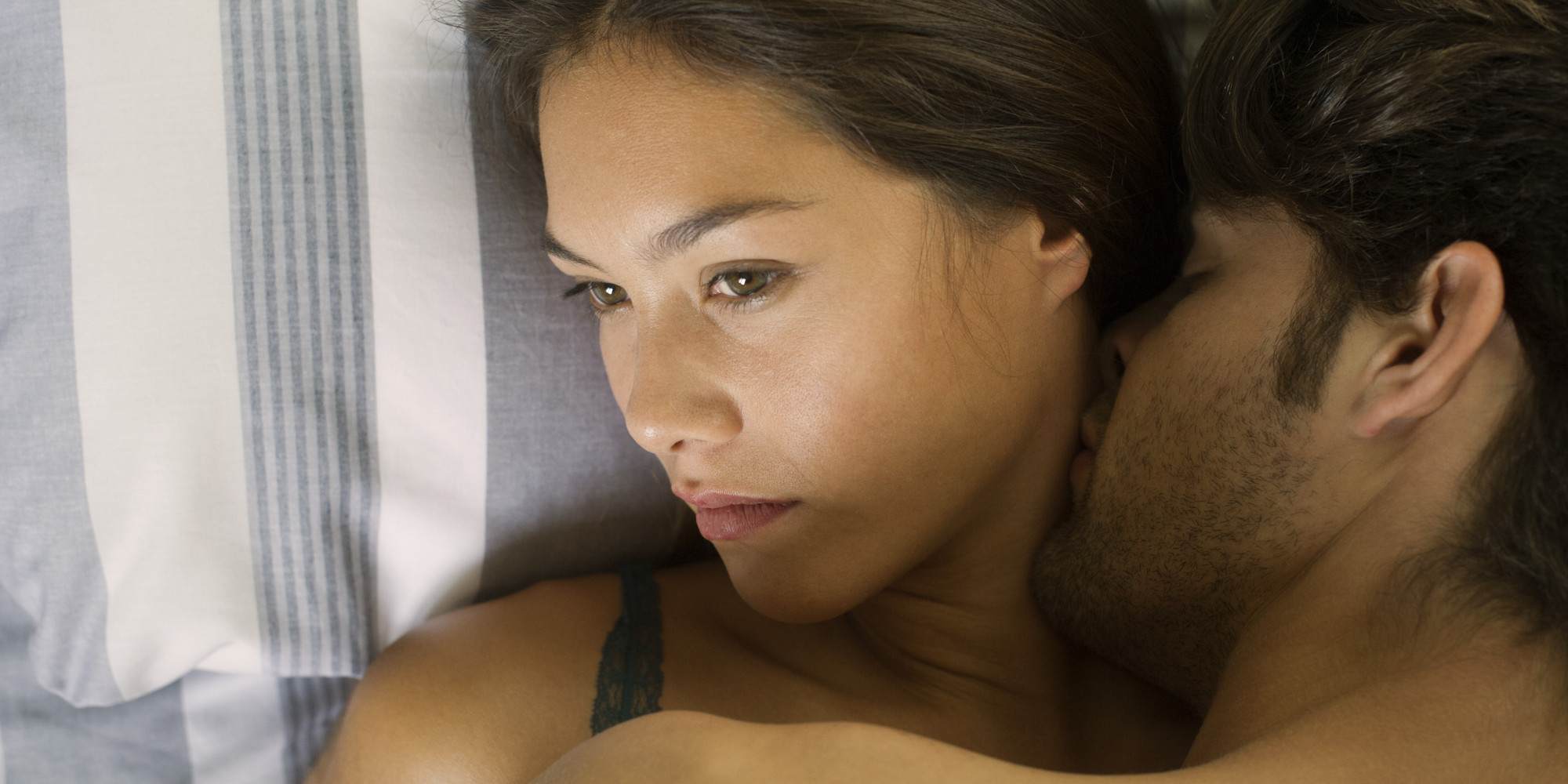 Giving her the silent treatment
You can be a hot guy who is amazing with his hands and everything, but if you are silent as a log, you are not as good as you think you are. Your partner will feel like you are bored having sex with her. Can you dance with no music? Well, that is like having sex with a mute. Maybe dirty talk is not your thing, but it won't kill you if you give her a moan or two. Women want to know they are pleasing you, and that you are still breathing. 
Women hate when you refuse to use condoms
IT seems like everyone is having sex without condoms nowadays. It is kind of scary. We are all for casual sex, but not for casually contracting an STD. Don't try to talk her out if your partner insists that you wear a condom. It is rude and inconsiderate! It does not matter if she is on the pill or you just got tested. Women are more physiologically susceptible to STDs than men, and not to mention the risk of unwanted pregnancy. We know that sex feels better without a condom, but life feels better without herpes. Also, do not try to get it in raw just for the beginning. Last we checked – chlamydia does not adhere to a ten-second rule.
Things you want to know before giving a blow job
Putting someone's penis in your mouth seems like it would be awful? But it is not! Oral sex and blow jobs are a good and enjoyable part of the sex.
Whether you are preparing for your first or your 1000th blow job, you should read this article about different techniques while giving a blow job.
If you are looking for more tricks and techniques or you want to know how to keep your mouth wet, or you are just wondering whether it is fine to just not give a blow job at all, you are in the right place. Whatever is on your mind, we got you!
You don't have to give a blow job if you don't like
Before even trying oral sex, you should know that it is okay if you don't like it! If you have tried it and it makes you gag, or you just hate it, you do not have to do it at all! Many men will understand you and be fine with your decision. But if you come across a man who tries to guilt you or to persuade you, well, dump him!
Going deeper won't produce more spit
Many people think that if they keep going deeper, they will gag, and produce more spit. Okay, but, but if gagging makes you feel like you are going to die, the ends do not always justify the means, right? Your body responds to deep-throating similarly as does to gagging. That is a defense mechanism preventing choking or swallowing. So, yes your body will produce excess saliva, but it is okay if you don't like to hit the 'panic' button in your brain just to produce more saliva. Do not force yourself to gag to the point where you are uncomfortable.
It's not you, it's him
No, but really – many men cannot orgasm from a blow job. TV and all media make it seems like a blow job is the Holy Grail and that all men always want oral sex. However, a blow job sometimes is not enough for some men to go over the peak. We admire you that you want to be a sex magician who can do the impossible, but if your jaw starts to hurt, well, it is no big deal if you stop. Just don't take it personally!
You do not have to kneel in front of him
Well, if that turns you, go for it! But, sometimes you would want to be comfy and keep the movement from where you are to a minimum. If you sit next to him, you can even change the sensation for him, and show off your ass. And that might make things more comfortable for you on the whole.
You do not have to swallow
We know that every porn ever made shows people giggling while swallowing their partner's hot, steamy cum, and act as they love that very much! Your partner won't make a big deal if you dispose of his cum into a napkin or something.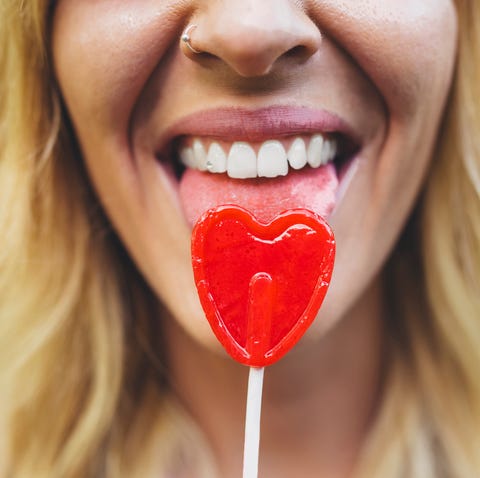 You won't screw up this
There is one bad thing you can do before giving a blow job and that is underestimating your abilities. If you have got a mouth, you are all covered for giving a perfect blow job. It is okay to be nervous, but you can always read something about it or talk with your friends.