The best fashion influencers you should follow
Instagram is the best social media outlet for fashion influencers since it is based around being visual, so obviously, fashion works flawlessly within it.
Fashion influencers are celebrities on Instagram. The best fashion influencers on Instagram have huge followings and share fashionable original content.
Fashion influencers are everywhere in the world, and finding the perfect ones can be difficult. You can scroll for hours on Instagram and still don't see the important fashion profiles and posts.
Lucky for you, we've done some research and we're providing you with our best fashion influencers you should follow. These fashion-forward followers run popular fashion blogs, share their style, and promote products and brands to their followers.
So, get ready to get some serious style inspiration from these fashion gurus!
Chiara Ferragni
She is an Italian fashion icon, blogger, and fashion designer. The Blonde Salad is the name of her blog, which she started in 2009, and she has been sharing her great style ever since. Chiara was one of the first fashion influencers.
She owns her own fashion line, and is the most followed fashion influencer on Instagram, with 18.2 million followers to date. She has had many fashion collaborations with the likes of Louis Vuitton, Christian Dior, Max Mara, Tommy Hilfiger, Chanel, and more.
Leonie Hanne
Where fashion meets travel, Leonie is the person that makes it happen. She has an amazing sense of style, which you can check out on her Instagram account or blog. She doesn't fit into one fashion category since she is extremely experimental with her style. On her blog, you can find a wealth of travel and fashion tips!
And follow her on Instagram to be jealous like us of her clothes and destinations.
Mariano di Vaio
He is the biggest male fashion influencer and the most followed fashion influencer, with
6 million followers. Mariano is an Italian designer, blogger, and actor. He has collaborated with big-name brands like Maserati and Hugo Boss and has written a book about his accomplishments in the fashion industry. So, men can get great style inspiration from him. Or even women when they want to gift their partners something stylish.
And he is one hot piece! Even men will agree!
Juliette Foxx
Her Instagram bio says, "Every week is fashion week," and, indeed, she lives by it. She has a creative mind and she expresses it amazingly in her style. Her style is the pinnacle of cool and edgy.
She is an inspirational Instagram fashion influencer, and she owns a blog, where she talks about fashion, travel, inspiration, and DIY projects. Juliette mixes bright colors and patterns flawlessly.
Alexa Chung
Alexa is a famous name in fashion. Now at 3.6 million followers on Instagram, she is a fashion influencer worth following.
Alexa's fame pre-dates Instagram since she started her career as a model in 1999. She moved onto fashion later. Chung now owns her fashion label and is one of the most popular supermodels of her time. She has worked with many high-end brands. You can definitely get great fashion inspiration from this girl!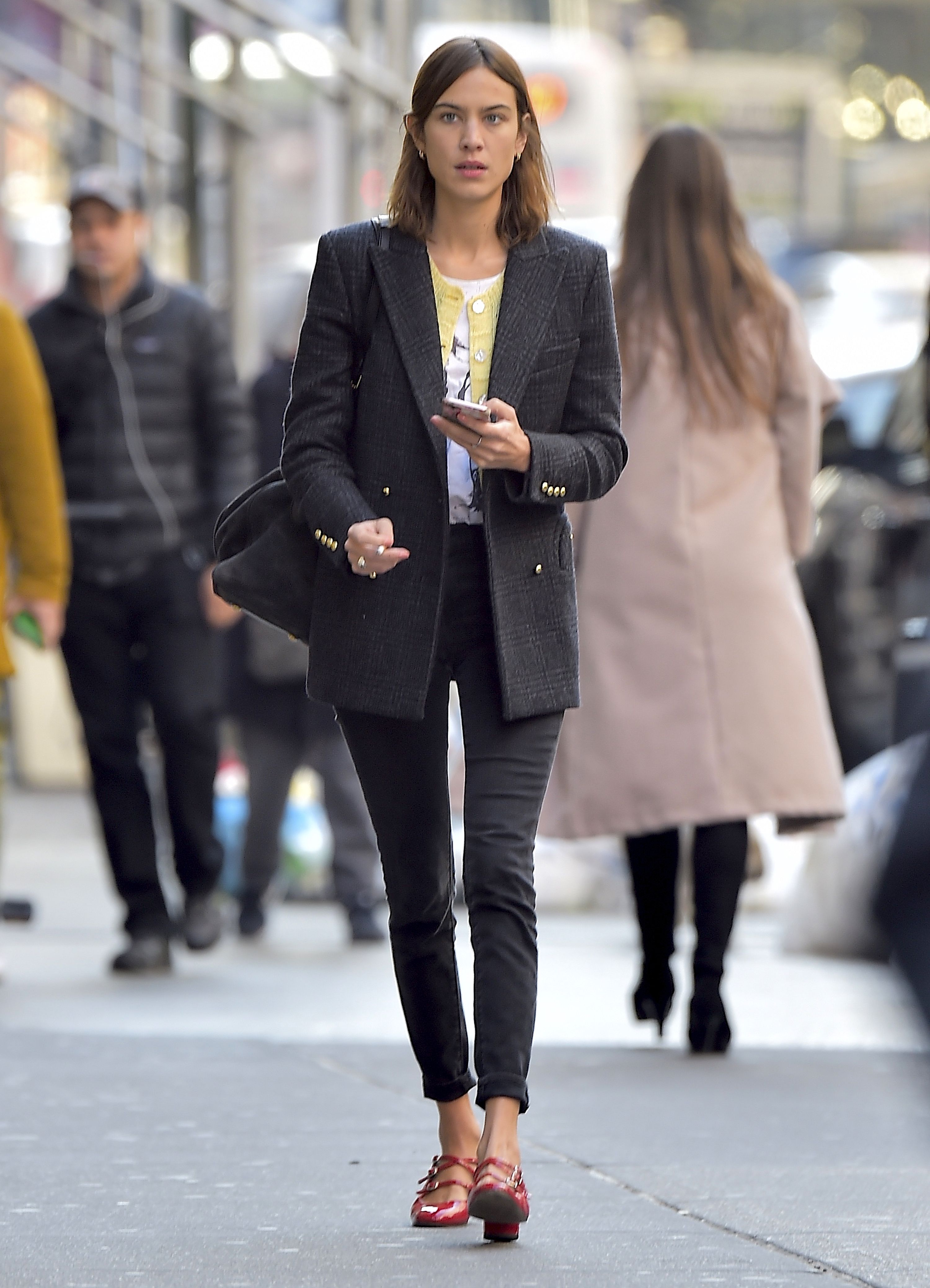 Relaxed tiny kitten having a spa day: Cuteness overload
Watch this tiny kitten having a blast in the spa! It will make your day!
Miley Cyrus opens up about her alcohol addiction
The Disney alum has always been open about her experience with alcohol and drugs. And like many people during the pandemic, she has gone through some ups and downs with substance.
In a recent interview with Apple Music, Miley Cyrus has discussed her journey with sobriety, and she honestly opened up about relapsing.
Miley Cyrus opened up about her alcohol problems, saying she stopped drinking again, mainly because she feared she would die at the age of 27. This age was the end for many of her colleagues such as Amy Winehouse, Janice Joplin, and Jim Morrison.
Apple Music's Zane Lowe asked the singer about her sobriety. Miley Cyrus clarified that recently during the pandemic she had broken her sobriety by drinking alcohol, but at the time of the interview, she was two weeks sober. She admitted that she fell off during the COVID-19 pandemic. However, she has finally realized that she shouldn't be furious with herself, but ask herself what exactly happened. 
Miley Cyrus completely gave up alcohol
This summer, she said that she did not decide to give up alcohol completely. But the singer has since learned that she is 'not a moderation person'. She thinks that everyone should do what is best for them. Miley said that she doesn't have a problem with drinking, but she has a problem with the impulsive decisions she makes once she goes past that level. She says it is not difficult for her to stay away from alcohol, but as soon as she drinks a glass, she loses control. 
That is why she decided to eliminate alcohol from her lifestyle. Miley Cyrus added that she is a disciplined person: That is why it is easy for her to be sober once she decides.
Miley was afraid that she will die at the age of 27
In June, after undergoing vocal surgery, Cyrus shared that she had not drunk alcohol for six months due to her surgery. 
In time, however, she began to wonder where her unhealthy relationship with alcohol came from. The singer realized that the problems in her family played a big part in this. Her parents were divorced and her father took care of her alone, and in the meantime, he had addiction problems.
However, in the last 2-3 months, Miley drank more but began to fear joining the so-called "Club 27". This refers to a group of musicians who died before the age of 28. Losing a lot of music icons at the age of 27 made her stop drinking. Miley, who turned 28 on November 23, said that she wanted to protect herself. 
Jennifer Lopez poses nude for the cover art of her new song
The 51-year-old singer posted on social media on Wednesday a jaw-dropping nude photo of herself. The photo serves as the cover art for her new single "In the Morning."