The funniest pranks ever
We have collected the funniest pranks that will make you end in laughter! If you would love to play funny pranks and practical jokes on family members and friends, here you'll find great ideas!
The following funny photos and videos of pranks show hilarious ways to have a great laugh at the expense of your closed ones.
Even the pranked person laugh hysterically! So, prepare yourself – you are about to feast your eyes upon the funniest pranks! 
Frozen cereal prank
Put some milk and cereal into a bowl and place the bowl in the freezer overnight. The next day, be all nice and offer to make breakfast for your 'victim'. Place a spoon and the frozen cereal in front of them and have fun watching them as they try to take a bite. And watch and enjoy this cute and hilarious video!
Spilled milk prank
The old saying "Do not cry over spilled milk" isn't as acceptable when the milk is splashed all over your computer. Obviously, you won't actually destroy somebody's laptop for a prank, but you can trick them into thinking you did. You just need some glue and a glass surface. The glue will fill in for the milk. Watch this video to learn how to make this funny prank! You can even trick your cat and have a good laugh!
Tinfoil office prank
This is a classic prank for a reason. Yes, it takes some artistry to cover everything in an office with aluminum foil, but it'll look impressive once you are finished. Your colleague's office will look like it's turned into some type of futuristic alien workstation. It's worth the time spent doing this because you and your colleague will have a good laugh! Watch this video to see how this funny prank looks like.
Non-lathering soap prank
Cover the soap with a thin layer of clear nail polish and watch people wonder why the soap won't lather. With doing this, the soap is made waterproofed, so no matter how hard someone scrubs, it won't lather up! Fun! After watching this video, you'll immediately go to the closest store to buy a clear nail polish!
Snoozing on people prank
Load a spray bottle with mildly warm water, and wait for the opportunity to strike. Stand behind someone, not so far away from the person, let out an obnoxious sneeze, and cover your victims' neck with what they think is snot. Apologize profusely and let them believe just for a few seconds that you actually sneezed all over them. Watch this hysterically hilarious video to see how this prank looks in practice.
Toothpaste Oreos prank
This is one of the oldest pranks, but it never goes out of style! And it never fails! You just need a pack of Oreos and toothpaste. Remove the cream from the Oreos, replace it with the toothpaste (obviously you need white toothpaste), and reassemble. No one who will spot an opened Oreos will resist sneaking one. But, unfortunately, when they bite this treat, they will find it impossible to describe their flavor as delicious. Watch this video to see the reaction when someone tries 'Oreo'! 
Emily in Paris is full of clichés, but you'll still binge-watch it
Darren Star, the Sex and the City and Younger creator has struck again. This time, it's in the shape of a young Chicago-born woman, who is landing her dream job in Paris. She gets the opportunity to work for a luxury marketing firm in Paris. Okay, what else?
Netflix's Emily in Paris has taken us to the French capital city, and one thing is certain – the clichés are overflowing.
With only 10 episodes, you will be left wanting more, no matter how clichés you will see in the show.
Who needs to speak French in France?
Emily is a portrait of ignorance and arrogance. She doesn't speak French, moves into a high-class 5th arrondissement, and puts on a bucket hat without irony. And she says to her new colleagues that their language is fucked up.
Emily in Paris is full of clichés about Paris and Parisians
According to this series, Paris is a place where fresh flowers match the color of your outfit, and a lace crop top is a piece you choose when you go running.
Emily in Paris has somehow managed to list every possible cliché about Paris and its inhabitants, from the perception of Parisians as arrogant and mean, flirtatious men everywhere, the love affairs, the dog poo, the yummy pain au chocolat, to the red berets. 
Darren Star portrays the French people as slouchy, snobby, and skinny smokers who love seduction and soirees. Emily in Paris feels like it should crumble under the weight of all that sparkle and cliché. And yet – you will hate it, but you will also watch all of it.
Lily Collins, or Emily, spends her days strolling around Instagram-photogenic places in 80s outfits. She dines at expensive restaurants, and, most importantly, she learns the rules of having lovers in the 'French' way. All this is happening while she wants to teach the French people a thing or two.
Another thing worth mentioning, anyone who has lived in France, especially Paris, knows that a "Chambre de bonne" isn't a one-bedroom apartment. It is the smallest one-room studio you have ever seen, which includes your kitchen and bathroom (if you are lucky). Yes, you would need to share the toilet, and it is outside your studio. 
Also, if you mistake your door in your building, your neighbor probably won't be a handsome young man who happens to speak good English, but it will probably be a rather angry person who will shout at you for being an idiot and destroying their door lock. 
However, it is a good escape from reality
Emily in Paris has spent 5 days as one of the top ten shows in Australia, not just for a series but across all titles. Why are we watching this when we have so many ripe alternatives? Well, we think part of the appeal must lie in the beautiful outfits and the episodes that are easy to escape into. At a time when we cannot travel as much as we want, it is good to see those beautiful sceneries of Paris, and dream of better times.
The top diet secrets of 10 celebrities
Celebrities are known for their extreme weight loss techniques. From restricting their diets to one food group or cinching their stomachs via waist trainers, it seems like Hollywood's finest have tried everything to be in their top form!
Luckily, we've looked through them all and picked the most effective diet secrets. So, get ready to have a body like Kim Kardashian!
OK, maybe similar to hers. Now, look below and find out the best advice from your favorite celebs!
Kim Kardashian
Kim Kardashian famously follows the Atkins diet, which is low in crab, when she wants to lose some pounds. Colette Heimowitz, Kim's nutritionist, shared one of Kim's favorite diet secrets: "Don't have three cups of pasta; you have it as a side, like a half a cup."
Khloé Kardashian
Khloé is someone you can truly inspire from. She lost 11 pounds in a month and a half. She had accomplished that by just not eating dairy. 
Kourtney Kardashian
The reality star shared on her app that she always tries to avoid sugar, particularly refined sugar. She thinks that sugar is addictive and that you will need it again. Also, she noticed when eating sugar, more cellulite appears.
Heidi Klum
Her advice is to always work out with a friend since they motivate you to get out of the bed.
Daniel Craig
He cut carbs out of his diet and started eating many vegetables, fruits, and lean protein like eggs, fish, and chicken.
Megan Fox
This hottie revealed that whenever she feels like detoxifying, she reaches for apple cider vinegar. That is one of the best diet secrets. She claims that cleanses out our system entirely.
Jennifer Aniston
The secret Jen revealed is she always takes eight-pound weights with her whenever she is staying in a hotel. She also enjoys exercising, so she thinks it's good to do arm exercises when you're doing your daily activities. She also loves to stretch and do a couple of sit-ups before she goes to bed.
Justin Timberlake
He trains in the morning and reveals one of his diet secrets – he eats two daily breakfasts. First, he has waffles with flaxseed and almond butter and one egg scrambled. After the first breakfast, he works out again and has a second breakfast, a protein shake, or another egg. He advises loading up on protein after a half-hour to 40 minutes of workout.
Carrie Underwood
Carrie has a slimming breakfast of overnight oats stirred with blueberries, chia seeds, unsweetened vanilla almond milk, and pumpkin pie spice. So, her breakfast is high-fiber oatmeal.
Kate Hudson
She revealed that she keeps a food journal. In that way, she can take notice of what she is eating and what her food patterns are. She says that by keeping a food journal, you're aware of the things that are going on with yourself.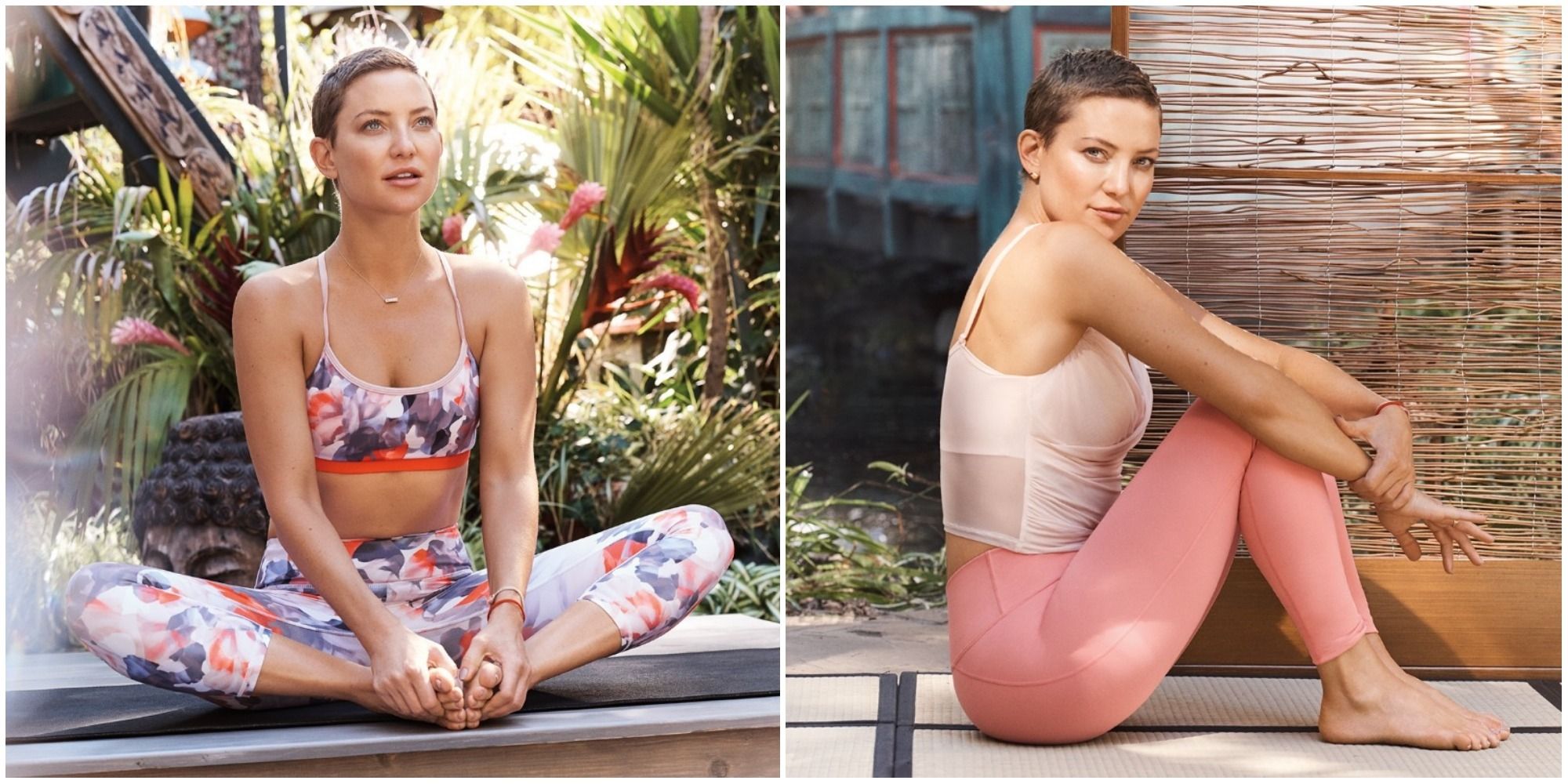 Take some of their diet secrets, adapt them to your lifestyle, and experience the wanted changes.
Rihanna is taking her Savage X Fenty Fall 2020 show online this year
Amazon and Rihanna have announced that her extravagant presentation of her hit intimates line is presenting Volume 2 today!
The Savage x Fenty show is back and better than ever! The queen is returning to Amazon with Volume 2 of her Savage x Fenty collection.
Last year the mogul delivered, and she is about to come through again. If this new show is anything like last year, it is going to be a wild ride. Rihanna founded her lingerie line, Savage x Fenty, in 2018. Her collection involved women of all sizes while embracing fun and sexiness.
The first short teaser featured Rihanna in a protective shield and face mask backstage, preparing her show. It also revealed the high-profile talent that will be part of the event. And, according to this video, showing behind-the-scenes, you can expect a lot of latex, lace, and amazing dance performances.
Here is everything you need to know about how to watch the Savage X Fenty Fall 2020 show.
What is Rihanna's Savage x Fenty Fall show?
Well, Amazon is bringing a fashion show. But this fashion show is coming from the queen Rihanna, so it is so much more. You will enjoy performance art, dancing, musical numbers, celebrities, and some of the most wonderful clothes around. Her Volume 2 will reveal and celebrate the mogul's fall 2020 line, so you should have your credit card handy.
Which celebrities will be at the Savage x Fenty show?
We already mentioned that she is going big this year, and we mean it! Musicians including Bad Bunny, Miguel, Ella Mai, Rosalía, and Travis Scott are scheduled to take the Savage x Fenty stage.
But who is walking the runway? Well, you will see the old faces, but prepare to see some new ones. Bella Hadid, Cara Delevingne, Big Sean, Paloma Elsesser, Christian Combs, and Normani are returning for their second go-round. But the streaming fashion show will be joined by newcomers like Demi Moore, Lizzo, Irina Shayk, Erika Jayne, Paris Hilton, Gigi Goode, Laura Harrier, Rico Nasty, Willow Smith, Shea Couleé, Chika, Jaida Essence Hall, and Miss 5th Avenue.
You can view the Savage x Fenty fashion show anywhere you can stream Amazon Prime Video,
Rihanna includes diversity again as the main part of her show
She has made sure that the figures and faces she included in her show reflect the real world. The business mogul explained that inclusivity will never be a passing trend in her brand. She explains that she doesn't want to just be 'trendy' by doing this, considering every brand does the same, but she says this is how she always operates with everything. She wants to make women enjoy seeing themselves on the stage.
Last year, Riri appeared in the opening act for the fashion show performing choreography with some lingerie-clad dancers. Considering she is the master behind this amazing brand, hopefully, she will grant us a quick appearance this year also. We love to see her hitting the catwalk herself.
The streaming service has not revealed a time for when the fashion show will be released but last year it arrived at midnight on Amazon, so it may arrive at the same time this year.