The hottest men in Europe
We'll mention the countries where we've found the most interesting and hottest men in Europe. Our personal opinions aren't facts, but we're sure you'll agree with us for the most part. However, you can also send us in the comments who you consider the hottest men in Europe.
We have seen many articles on the internet about hot women, so we have decided to write about the hottest men in Europe. They are hot!
Curious souls, here are the countries with the hottest men in Europe. So, try to plan your next vacation accordingly.
France
Unbelievably, France has the hottest men in Europe. We must admit – they do have the best charm. Their way of talking and the way of winking their eyes, well, that could melt the heart of every girl. Be careful, ladies – here is our top pick: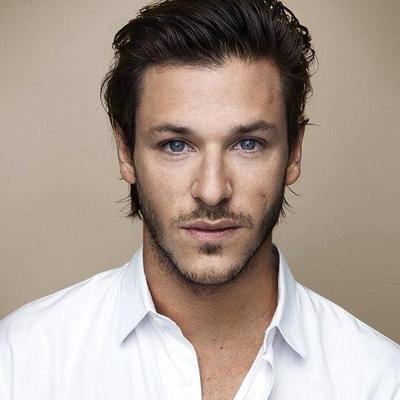 His name is Gaspard Ulliel, and he's an actor and model.
Spain
Spanish men are just hot creatures! They have deep eyes with thick dark eyebrows, glowing tanned skin, and a great passion for life. Having the look of a player or flirtatious isn't an issue for them. They look like flexible men who enjoy every moment.
We're sure you aren't surprised by our choice! And we're sure you've watched Three meters above the sky more than you like to admit. Mario Casas is an actor who stole the hearts of many women!
Estonia
This Baltic country keeps some hidden treasure: mysterious men with pale skin. Our pick for the hottest man there is Ivan Gudkin, who is a model. Admit it – he has that sexy look!
Sweden
We didn't expect that we'd encounter the hottest men in Europe in Sweden! Swedish men are modern and so many men passing the streets effortlessly look like models! You can go to Stockholm just to watch the men in the city. We assure you, it'll be a pleasurable view.
Our top pick is the model, Benjamin Eidem. Please, look at these eyes!
Greece
Blame Greek mythology for making characters like Zeus and his seed Hercules, with chiseled frames and sculpted bodies. However, we think the most appealing thing about Greek men is their luscious, thick hair, and dark features. Greek men are gorgeous, and we would be lying if we said the delicious food and great weather brought us to Greece many times.
Our top pick is the singer Konstantinos Argyros. You just want to take him with you!
Germany
German men may look intimidating. Their brawny shoulders and stoic perfection make them sexy as hell! They always dress impeccably that we wonder if they have sex with their socks on because they are so sexy that they can get away with it.
Our top choice is the actor Alexander Fehling.
Italy
They're so hot you just want them talking even if you don't understand them a word! Italian men are one of the most desirable men in Europe, and we agree with that. Italian men have a reputation for fatal seducers. The seduction is natural as breathing for them. They have a charming smile, and they're usually passionate and romantic.
Our top pick is the Italian actor and model Raoul Bova. Admit it – you want your children to look like him!
What Sarah Jessica Parker says about Kim Cattrall NOT returning
Sarah Jessica Parker, Cynthia Nixon and Kristin Davis teased on social media a 'Sex and the City' revival for HBO Max. However, Kim Cattrall was noticeably missing from the announcement. What did SJP say when one fan suggested she'disliked' Cattrall?
Relaxed tiny kitten having a spa day: Cuteness overload
Watch this tiny kitten having a blast in the spa! It will make your day!
Miley Cyrus opens up about her alcohol addiction
The Disney alum has always been open about her experience with alcohol and drugs. And like many people during the pandemic, she has gone through some ups and downs with substance.
In a recent interview with Apple Music, Miley Cyrus has discussed her journey with sobriety, and she honestly opened up about relapsing.
Miley Cyrus opened up about her alcohol problems, saying she stopped drinking again, mainly because she feared she would die at the age of 27. This age was the end for many of her colleagues such as Amy Winehouse, Janice Joplin, and Jim Morrison.
Apple Music's Zane Lowe asked the singer about her sobriety. Miley Cyrus clarified that recently during the pandemic she had broken her sobriety by drinking alcohol, but at the time of the interview, she was two weeks sober. She admitted that she fell off during the COVID-19 pandemic. However, she has finally realized that she shouldn't be furious with herself, but ask herself what exactly happened. 
Miley Cyrus completely gave up alcohol
This summer, she said that she did not decide to give up alcohol completely. But the singer has since learned that she is 'not a moderation person'. She thinks that everyone should do what is best for them. Miley said that she doesn't have a problem with drinking, but she has a problem with the impulsive decisions she makes once she goes past that level. She says it is not difficult for her to stay away from alcohol, but as soon as she drinks a glass, she loses control. 
That is why she decided to eliminate alcohol from her lifestyle. Miley Cyrus added that she is a disciplined person: That is why it is easy for her to be sober once she decides.
Miley was afraid that she will die at the age of 27
In June, after undergoing vocal surgery, Cyrus shared that she had not drunk alcohol for six months due to her surgery. 
In time, however, she began to wonder where her unhealthy relationship with alcohol came from. The singer realized that the problems in her family played a big part in this. Her parents were divorced and her father took care of her alone, and in the meantime, he had addiction problems.
However, in the last 2-3 months, Miley drank more but began to fear joining the so-called "Club 27". This refers to a group of musicians who died before the age of 28. Losing a lot of music icons at the age of 27 made her stop drinking. Miley, who turned 28 on November 23, said that she wanted to protect herself.