The karezza method: Why to try this sexual practice
When we talk about sex, we usually talk that orgasms are the indicator of successful sex and the ultimate goal. However, after reading this article, you will change your mind.
The Karezza method is a sensual and slow way of having sex that focuses on the emotional connection between the partners and heightened affection. 
This method encourages the partners to be as relaxed as possible when feelings of intense energy surge. The focus of the karezza method is not on sexual passion but on spiritual love for your partner. If you are willing to try this method, be prepared to engage in sensual bonding activities such as skin-to-skin contact and smiling rather than usual foreplay activities. And once the sexual intercourse is reached, it is more relaxed and slower than typical intercourse.
Benefits of the Karezza method
You will explore other forms of pleasure
Many people can get caught up in reaching orgasm during sex, which can distract them from enjoying sex. But, when you remove that goal of your mind, you will be free to focus entirely on the sensations. You won't be concerned about what you are "building up" to. Karezza method is about being present in the moment.
Turning away from the O-goal can feel like a weight lifted for many people. When sex is about the journey, you will get to enjoy each sensation without becoming anxious about the destination.
You will get in sync with your sexual partner
Do you know that what is happening within a couple in the bedroom is usually symptomatic of what is happening in the relationship? Well, with karezza, you will get in union with your partner or experience the same frequency. The union is harmonious, and when you experience harmony in sex, it will find its way in other areas in your relationship.
So, the time spent on connecting during the karezza method might be beneficial for your relationship.
It is an extremely affectionate form of sex
Karezza encourages you to take your time kissing, caressing, snuggling, and touching each other. These actions will promote feelings of love and bonding. Caressing for longer periods makes us feel pain-free, good, and happy.
Tips for the karezza
Create a sensual space
You should have an intimate, romantic atmosphere. Choose a time when you can be free from all interruptions. Concentrate on your joy and love and the mixing of yourselves into one.
Begin sensually and slowly
Start by massaging your partner, paying special attention to places you might neglect during sex. Caress your partner's face, neck and shoulders, and the sides of their waist. And don't forget to communicate as you touch each other. Be open about what increases your pleasure.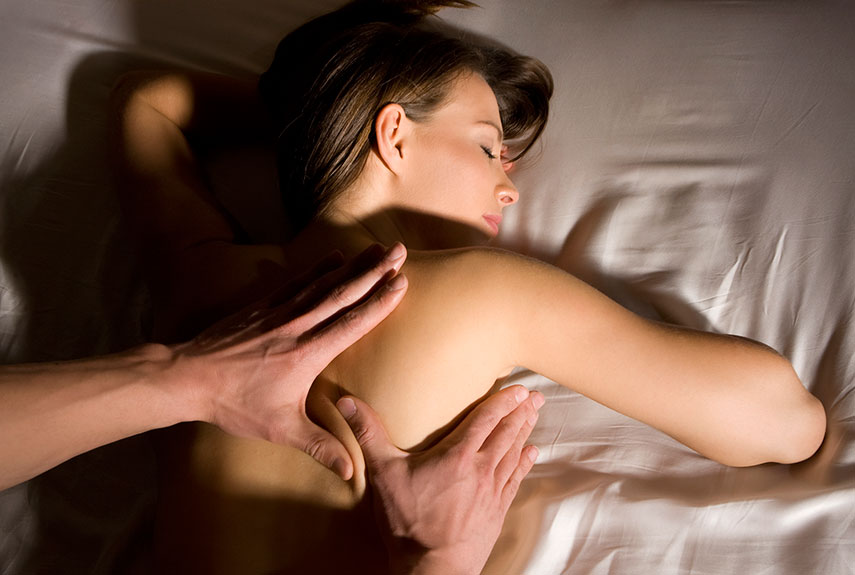 Caress their vulva or penis
When it is the right time, move down to caress your partner's genitals gently. But don't forget that the goal is not orgasm, so move slowly, and ease off when your partner is getting too close to the edge. 
Use face-to-face sexual positions
Once you are ready for the intercourse, use karezza-friendly positions that allow bodily closeness and eye contact as the missionary, lotus, or rocking chair.
Gwyneth Paltrow released her first vibrator
Gwyneth Paltrow is no stranger to selling a variety of wonderful wellness products, like her bondage-style bras, vagina-scented candles, and crystal-infused water bottles.
Gwyneth Paltrow on her healthy lifestyle platform Goop has sold vibrators for many years, but the brand has never created one. Until now.
When you think of Gwyneth Paltrow's lifestyle and wellness brand, Goop, expensive vagina-related products probably come to mind. Who remembers the gold vibrator that cost $15,000? We certainly do! Oh, and do you remember the controversial jade egg or the 24-karat gold sex toy? And no one can forget the instantly-viral candle – "This Smells like My Vagina" that sold out in two hours.
Well, this Valentine's Day, Goop added an item to their repertoire: the brand's first vibrator.
Meet Gwyneth Paltrow's extraordinary vibrator
She announced her vibrator with an original post on Instagram. It is a pink and white vibrator, which is sold for $95 on the brand's site. The intimate 'wand' doubles as a 'massager' and comes equipped with practical parts, such as a battery with an LED display. The vibrator has already sold out – and has a growing waitlist.
The new Double-Sided Wand Vibrator includes a bendy, slim end for internal or clitoral or internal stimulation and a ball-shaped wand for external vibrations. Both sides offer 8 pulsating patterns, and they vary in intensity. So, you will get 64 different combinations to choose from.
The vibrator's LED battery life is one of the features that you will appreciate the most. It allows you to see how much charge you have left, thus you will avoid the awkward moment when your toy dies just as things are getting so much better. Her team spent a year and a half developing the vibrator, and they accomplished creating a toy that is pure art.
They also wanted the vibrator to be user-friendly and versatile for anyone, regardless of people's experience level. So, the vibrator's pulsating patterns and unique sensations will bring satisfaction to an experienced vibrator user, but it will also be approachable for a first-time user.
Of course, the vibrator's silicone is "body-safe" and hypo-allergenic as well as chemical-free.
Sex is an important topic for Gwyneth Paltrow's Goop
Sex is always an important topic for her brand Goop. The media empire is constantly boosting interest in sexuality and health through a series of announcements, workshops, podcasts, and even Netflix's new The Goop Lab, which it's a must-watch!
Goop's marketing department insists that vibrators not only help you experience sexual pleasure but also improve sleep, mood, and reduce stress.
Gwyneth Paltrow's brand always aims to help eliminate shame and encourage sexual exploration. Thira Burns, MS, Goop's director of product development, wellness, said "We start by listening to experts—and in this case, the best experts are women who are in pursuit of pleasure and seeking more. Through dialogue at past In Goop Health wellness summits, focus groups, and the response to our Netflix show, we learned that there was some simple utility missing from some of the most popular devices."
What are you waiting for? It's time for some intensive vibrations!
The sex scenes in "Bridgerton" are so important
In Netflix's Bridgerton, the sex scenes aren't just about naughty titillation (though we must admit they are hot): it's about identity, freedom, and an exploration of self.
Throughout Bridgerton's eight episodes, you will enjoy many sex scenes featuring locations from, a rain-soaked folly, a staircase, a beautiful stretch of lawn, and one very creative use of a ladder. 
Bridgerton is a handiwork of Shonda Rhimes. She adapted Julia Quinn's Bridgerton novels that were long known as "Jane Austen with sex". It is a hit, and if you still haven't watched it, we strongly advise you to binge-watch it immediately! But even if you did watch it, you should stay and read about the real meaning of Bridgerton's sex scenes. 
It's fun, sexy, and maybe a bit silly, but don't be mistaken – Bridgerton is far more interesting and subversive than it might first appear. The cast will make your eyes water. It boasts wonderful costumes, extravagant sets, and sweeping storylines. It is a joyful, soapy romance, so it will lift your spirits, something which we could all use right now.
Just be warned that you shouldn't watch this drama series with your parents! On Twitter, one viewer wrote: "Unwittingly watched #Bridgerton with my parents. It got too awkward mid-way through episode, 5 so I faked a coughing fit and went to get a glass of water…for the rest of the series. Learn from my mistakes, friends."
We won't talk about the actual storyline because we don't want this article to be full of spoilers. So, here goes our take on the sex scenes.  
Related story:
Bridgerton is a delicious tale of hot people and hotter sex
The sex scenes are not there just to be there – but they are important for the journey of the characters. Those scenes are here to tell the story of the sexual awakening that the main character is having. Her journey into discovering her sexuality flips stereotypes in many ways. Her character has been raised to be a lady, so most of those sex scenes are to show how she comes into her sexually. At that time, it was thought that it is improper to tell girls anything about sex. They were supposed to wait and see what happens once they got married.
Daphne experiences some things for the first time with Simon, and she doesn't know much about sex in general, but that doesn't mean she should be used in any aspect. During one erotic, rain-soaked assignation, one man whispers to his partner, "Do you like this? Tell me what you want." Don't forget that it is important to always get consent from your partner. And that you should care about what they want in bed.
Bridgerton is an amazing feminist TV project
The oral sex between Daphne and Simon was focused on her pleasure, which was a great change to the usual male-gaze we get in movies. So, what makes Bridgerton a feminist TV project is how all the sex is handled, openly reclaiming female pleasure and making its main narrative. Every woman in this world is allowed to enjoy sex without even the smallest hint of shame or self-consciousness.
Let's make Valentine's Day super-hot this year
We believe Valentine's Day calls for many, many orgasms. Don't feel pressure to make it the most romantic day, because it is just your normal Sunday.
As long as you both enjoy yourselves on Valentine's Day, you've got the right idea. But, if you want to turn up some extra heat in celebration, we're here!
You should make the sex on Valentine's Day even more special, so you can go big with the kink, the romance, or both. It is totally possible to incorporate an intimacy with hot BDSM sesh.
So, here are tips to help you unleash your inner horny self and get your O.
Use a couple's sex toy
If you and your partner cannot be physically together this Valentine's Day, no worries. Some sex toy brands have apps that pair with their sex toys and vibrators. With the app, you can control the speed pulses, pressure, speed pulses, of the sex toy or vibrator all from your phone. This is perfect if you want to take hot your V-day. So, even if you are thousands of kilometers away, your partner can control your sex toy. Also, they can join you during your masturbating session. Well, that makes a super-hot present!
Book a hotel room this Valentine's Day
Home is a nice environment, but it is also where a lot of your stress lies. There are a lot of distractions there, like surfaces that need cleaning, laundry to put away, and if you have children, you know that they always can disrupt you. Stress is a libido killer, so book a hotel room to take some pressure off you. You will get an amazing and relaxed night.
Do something fun rather than romantic
If you are all about a candlelit meal, go for it! We just advise you to hire a private chef this year instead of going to a restaurant, given the situation. Also, the privacy will give you more intimacy, so you will have a much more romantic dinner.
But if this isn't your style, you don't have to force the romance just because it is Valentine's Day. Instead, try something that focuses on fun and togetherness. You can attend a virtual dancing class, order some Chinese food, or watch your favorite Netflix series. An activity that connects you will inspire sexier times than a romantic dinner.
Serve the dessert in the bedroom
The dessert doesn't have to be served at the dinner table. Bring the chocolate, whipped cream, or ice cream into the bedroom. Serve the ice cream on your partner, and you will get the best tasting dessert ever! 
Buy each other sexy items this Valentine's Day
What about a new sex toy or massage oil? Or you can buy your lady some sexy lingerie. Don't forget the blindfolds or whatever makes you horny in a soft BDSM session. It is time to shake up your lovemaking routine, so bring new things to the bedroom.