Which characteristics make the zodiac signs good, and what bad friends?
As much as you love your friends, they certainly have their flaws. You are probably aware of them, but that is what makes your friendship so sincere.
If you believe in astrology as we do, then you know that people's characteristics can depend a lot on their zodiac signs.
Well, for all the bad and good characteristics of your friends, astrology is to blame! Here is what makes zodiac signs good and bad friends:
Aries
Good characteristics: Aries will always be there for you. Also, if you need encouragement to do something, Aries is an expert for that!
Bad characteristics: Sometimes Aries is impulsive and even childish, and if you point these things out to them, they will probably be offended.
Taurus
Good characteristics: Once you become a part of their life, Taurus will do everything for you.
Bad characteristics: Taurus is stubborn and hard to convince. Another problem may be their brutal sincerity – Tauruses will tell you directly when they don't like something.
Gemini
Good characteristics: They are interesting, so you will never be bored with them! They are always here for you if you need a conversation.
Bad characteristics: Sometimes Gemini is so focused on their opinion that they don't listen to others at all. This will be a problem when you will have different opinions about a certain topic.
Cancer
Good characteristics: Cancers is one of the most dedicated zodiac signs. If you have a bad day – the Cancer is there to cheer you up. If you need encouragement – the Cancer is there for that too.
Bad characteristics: If you don't pay enough attention to them, you will hurt their feelings. Also, Cancers can be jealous of your other friends.
Leo
Good characteristics: Leos will celebrate your successes. Whatever you need to celebrate, Leo will be happy to organize the party.
Bad characteristics: Leos have a big heart, but also a big ego. Well, if they think you don't appreciate them enough, there will be problems. And if they think you are competing with them, they will do their best to beat you.
Virgo
Good characteristics: Virgos need time to get close to someone, so once you have a Virgo friend, you can be sure they love you. Virgos will motivate you to fulfill your goals, and they will always be sincere with you.
Bad characteristics: Virgos set high standards, and sometimes do the same for their friends. If you do not follow their advice, they may even get angry.
Libra
Good characteristics: Libra is sociable and will always help you meet new people. They want to have fun and will always make sure you have a great time, too.
Bad characteristics: Libra does not like conflicts, so if there is a problem between you, they are more likely to leave than to talk about it.
Scorpio
Good characteristics: Scorpios are not afraid of your darkest thoughts and secrets. Well, you can share everything with them without fear of being judged.
Bad characteristics: If you hurt your Scorpio friend, be prepared for the harshest punishment.
Sagittarius
Good characteristics: If you need someone to cheer you up, call the Sagittarius. These people are optimistic and adventurous and you will never get bored with them.
Bad characteristics: If the Sagittarius thinks that you are no longer a fun person, he/she will remove you from their life without hesitation.
Capricorn
Good characteristics: No matter what your problem is, Capricorn is there to save you. These people will not let anything bad happen to you and will always offer you their support.
Bad characteristics: Capricorns are the most hard-working sign in the zodiac, so sometimes they can ask you to do the same. They can tell you that you are not trying hard enough and even call you lazy.
Aquarius
Good characteristics: Aquarius is a perfect friend for deep and serious conversations. They have different views of the world and you can learn a lot from them.
Bad characteristics: On the other hand, Aquarius is quite an independent person and does not always need to be in touch with their friends. From time to time, they isolate themselves, and this means that they will be unavailable when you need them.
Pisces
Good characteristics: Sometimes we all need a person who will understand us, and Pisces can do that. Their intuition is good, and even if you don't say anything, Pisces knows how you feel, and what advice you need.

Bad characteristics: However, Pisces does not cope well with making decisions. They often impose this on their friends, and very often they change their minds. So, this is problematic when you need to make a plan.
Famous men who had an affair with babysitters
We all know that it is hard to stay faithful in Hollywood. Celebrity marriages are known for not being so stable.
But throw a hot babysitter into the mix, and you will hear some not-so-pretty rumors. For the famous men on this list, a tempting babysitter in the home was hard to resist.
Some of these babysitter-scandals ended in heartbreak, but a few celebrities and babysitters went on to get married to each other. Some of the affairs have not been confirmed, but still, the marriages ended in divorce after those particular scandals. These are the famous men who had an affair with their babysitters.
Ben Affleck
Jennifer is gorgeous, funny, successful, and evidently not enough for Ben Affleck. Although both Ben and his ex-wife, Jennifer Garner, claim it is not true, their marriage ended due to his alleged affair with 28-year-old Christine Uzunian, the babysitter of their three children.
The actors tried to reconcile after the affair, but it did not work out. Ben is reportedly dating actress Ana de Armas now. For those who weren't aware, Ben and Anna recently filmed Deep Water.
Ethan Hawke
As Ethan and Uma Thurman were breaking up, babysitter Ryan Shawhuges came into focus as a reason for the split. Ethan denied the relationship with Ryan, but after the divorce, the famous actor married their babysitter.
The actor has 2 children from his marriage to Uma Thurman and 2 children from his marriage to the babysitter. He still claims that the relationship with the babysitter began after his marriage to Uma.
Jude Law
When the actor Jude Law was at the top of his career, he appeared in all British tabloids that revealed his affair with babysitter Daisy Wright. At the time he was in a marriage with Sienna Miller. They were the British 'IT couple' then.
The actor didn't deny the rumors but publicly apologized to his fiancée. "I want to publicly apologize to Sienna and our respective families for the pain that I have caused," Jude said at the time. They reconciled after a year but soon separated again.
Arnold Schwarzenegger
The famous actor, Arnold Schwarzenegger, got big headlines when it was publicized that he had an affair with his babysitter, Mildred Baena. Their relationship resulted in the birth of a son, and Arnold fathered his child.
The babysitter was pregnant at the same time as his wife Maria Shriver. Maria officially learned of the affair when their son was a teenager. She found out after Arnold's term as governor, and immediately ended her 25-year marriage to the politician/actor.  
Gavin Rossdale
The 13-year marriage of Gwen Stefani and Gavin Rossdale abruptly ended amid allegations that he had an affair with their babysitter, Mindy Mann. His affair with the babysitter allegedly had been going on for 3 years.
Two years after the divorce, Gwen Stefani confirmed their divorce happened after Gavin had his affair. The singer said she channeled her sadness and anger into songwriting when the couple divorced. At least, we got to hear some amazing songs from her.
Emily in Paris is full of clichés, but you'll still binge-watch it
Darren Star, the Sex and the City and Younger creator has struck again. This time, it's in the shape of a young Chicago-born woman, who is landing her dream job in Paris. She gets the opportunity to work for a luxury marketing firm in Paris. Okay, what else?
Netflix's Emily in Paris has taken us to the French capital city, and one thing is certain – the clichés are overflowing.
With only 10 episodes, you will be left wanting more, no matter how clichés you will see in the show.
Who needs to speak French in France?
Emily is a portrait of ignorance and arrogance. She doesn't speak French, moves into a high-class 5th arrondissement, and puts on a bucket hat without irony. And she says to her new colleagues that their language is fucked up.
Emily in Paris is full of clichés about Paris and Parisians
According to this series, Paris is a place where fresh flowers match the color of your outfit, and a lace crop top is a piece you choose when you go running.
Emily in Paris has somehow managed to list every possible cliché about Paris and its inhabitants, from the perception of Parisians as arrogant and mean, flirtatious men everywhere, the love affairs, the dog poo, the yummy pain au chocolat, to the red berets. 
Darren Star portrays the French people as slouchy, snobby, and skinny smokers who love seduction and soirees. Emily in Paris feels like it should crumble under the weight of all that sparkle and cliché. And yet – you will hate it, but you will also watch all of it.
Lily Collins, or Emily, spends her days strolling around Instagram-photogenic places in 80s outfits. She dines at expensive restaurants, and, most importantly, she learns the rules of having lovers in the 'French' way. All this is happening while she wants to teach the French people a thing or two.
Another thing worth mentioning, anyone who has lived in France, especially Paris, knows that a "Chambre de bonne" isn't a one-bedroom apartment. It is the smallest one-room studio you have ever seen, which includes your kitchen and bathroom (if you are lucky). Yes, you would need to share the toilet, and it is outside your studio. 
Also, if you mistake your door in your building, your neighbor probably won't be a handsome young man who happens to speak good English, but it will probably be a rather angry person who will shout at you for being an idiot and destroying their door lock. 
However, it is a good escape from reality
Emily in Paris has spent 5 days as one of the top ten shows in Australia, not just for a series but across all titles. Why are we watching this when we have so many ripe alternatives? Well, we think part of the appeal must lie in the beautiful outfits and the episodes that are easy to escape into. At a time when we cannot travel as much as we want, it is good to see those beautiful sceneries of Paris, and dream of better times.
The top diet secrets of 10 celebrities
Celebrities are known for their extreme weight loss techniques. From restricting their diets to one food group or cinching their stomachs via waist trainers, it seems like Hollywood's finest have tried everything to be in their top form!
Luckily, we've looked through them all and picked the most effective diet secrets. So, get ready to have a body like Kim Kardashian!
OK, maybe similar to hers. Now, look below and find out the best advice from your favorite celebs!
Kim Kardashian
Kim Kardashian famously follows the Atkins diet, which is low in crab, when she wants to lose some pounds. Colette Heimowitz, Kim's nutritionist, shared one of Kim's favorite diet secrets: "Don't have three cups of pasta; you have it as a side, like a half a cup."
Khloé Kardashian
Khloé is someone you can truly inspire from. She lost 11 pounds in a month and a half. She had accomplished that by just not eating dairy. 
Kourtney Kardashian
The reality star shared on her app that she always tries to avoid sugar, particularly refined sugar. She thinks that sugar is addictive and that you will need it again. Also, she noticed when eating sugar, more cellulite appears.
Heidi Klum
Her advice is to always work out with a friend since they motivate you to get out of the bed.
Daniel Craig
He cut carbs out of his diet and started eating many vegetables, fruits, and lean protein like eggs, fish, and chicken.
Megan Fox
This hottie revealed that whenever she feels like detoxifying, she reaches for apple cider vinegar. That is one of the best diet secrets. She claims that cleanses out our system entirely.
Jennifer Aniston
The secret Jen revealed is she always takes eight-pound weights with her whenever she is staying in a hotel. She also enjoys exercising, so she thinks it's good to do arm exercises when you're doing your daily activities. She also loves to stretch and do a couple of sit-ups before she goes to bed.
Justin Timberlake
He trains in the morning and reveals one of his diet secrets – he eats two daily breakfasts. First, he has waffles with flaxseed and almond butter and one egg scrambled. After the first breakfast, he works out again and has a second breakfast, a protein shake, or another egg. He advises loading up on protein after a half-hour to 40 minutes of workout.
Carrie Underwood
Carrie has a slimming breakfast of overnight oats stirred with blueberries, chia seeds, unsweetened vanilla almond milk, and pumpkin pie spice. So, her breakfast is high-fiber oatmeal.
Kate Hudson
She revealed that she keeps a food journal. In that way, she can take notice of what she is eating and what her food patterns are. She says that by keeping a food journal, you're aware of the things that are going on with yourself.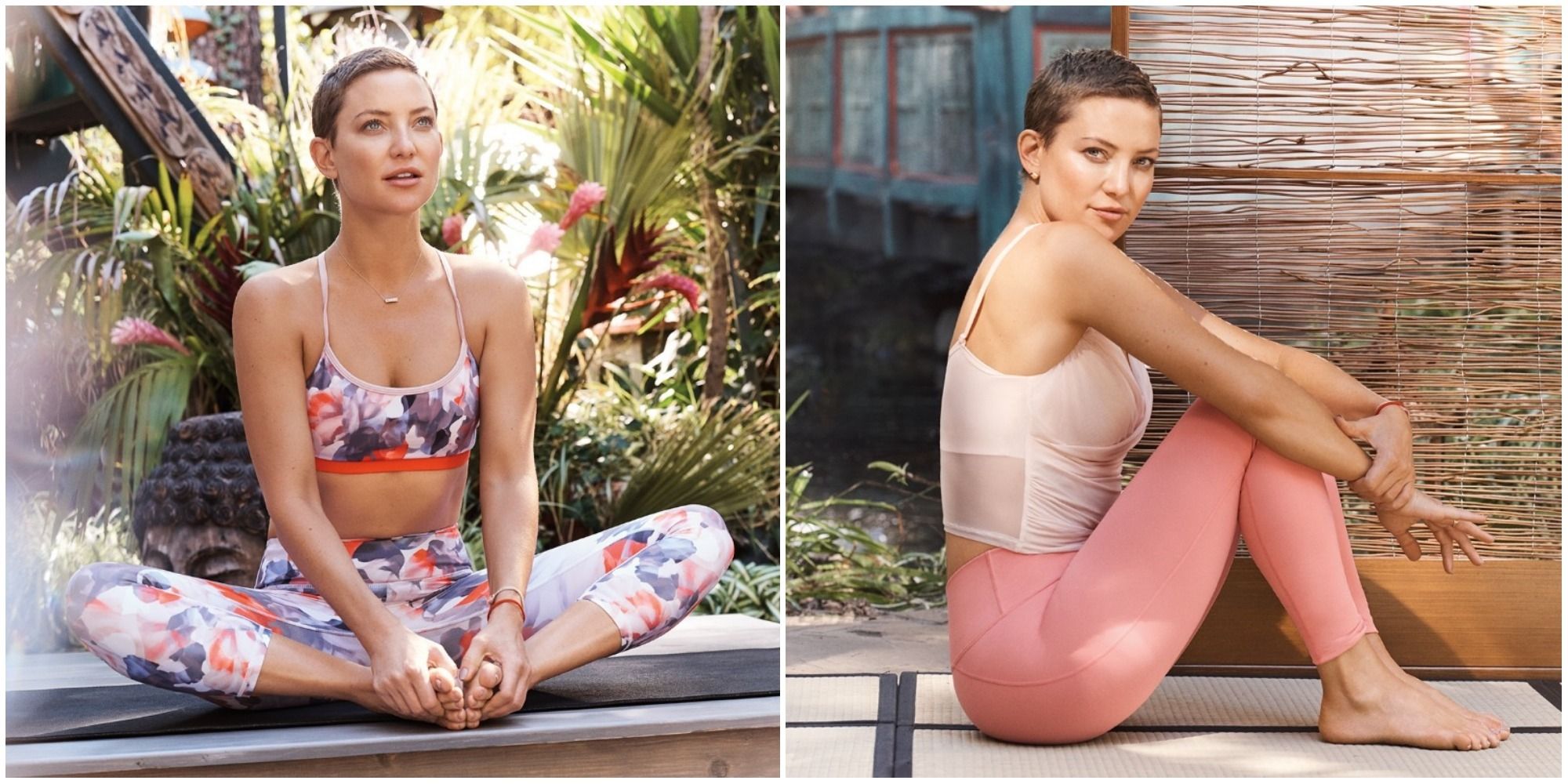 Take some of their diet secrets, adapt them to your lifestyle, and experience the wanted changes.